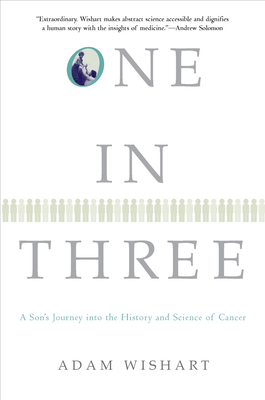 One in Three (Paperback)
A Son's Journey Into the History and Science of Cancer
Grove Press, 9780802143488, 288pp.
Publication Date: January 1, 2008
* Individual store prices may vary.
Description
"Calming and illuminating . . . A story more gripping than frightening."--Janet Maslin, The New York Times Writer and documentary director Adam Wishart's poignant and timely book on cancer is the first of its kind--a seamless blend of memoir and medical history that simultaneously explains science in an elegant, non-intimidating way and connects to the experience of being a patient. When his father was diagnosed with cancer, Wishart couldn't find a book that answered his most basic questions: What was the disease and how did it take hold? What is it about cancer's biology that makes it hard to eradicate? Are we to a cure? One in Three is a son's personal and journalistic take on cancer's history and the encouraging story of science's progress in changing the outlook on cancer from a disease we die from to one we live with, providing the full account of the discovery of the disease, its treatment, and its prevention. Wishart's candid discussion of his personal link to cancer is ultimately a story of hope, and one in which we may all find comfort. One in three of us will develop cancer. This book will help us to understand it without fear.
or
Not Currently Available for Direct Purchase