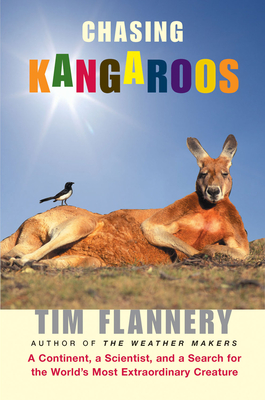 Chasing Kangaroos
A Continent, a Scientist, and a Search for the World's Most Extraordinary Creature
Paperback

* Individual store prices may vary.
Description
In his most personal book yet, Tim Flannery, the internationally acclaimed author of The Weather Makers, draws on three decades of travel, research, and field work to craft a love letter to his native land and one of its most unique and beloved inhabitants: the kangaroo. Crisscrossing the continent, Flannery shows us how the destiny of this extraordinary creature is inseparable from the environment that created it. Along the way he uses encounters with ancient aboriginal cultures and eccentric fossil hunters, farmers and scientists, kangaroo advocates and kangaroo hunters, to explore how Australia's deserts and rain forests have shaped human responses to the continent--and how kangaroos have evolved to handle the resulting challenges. Ultimately, Chasing Kangaroos is a captivating blend of memoir, travel, natural history, and evolutionary science--and further proof of Flannery's "offhand interdisciplinary brilliance" (Entertainment Weekly).
Grove Press, 9780802143716, 258pp.
Publication Date: August 1, 2008