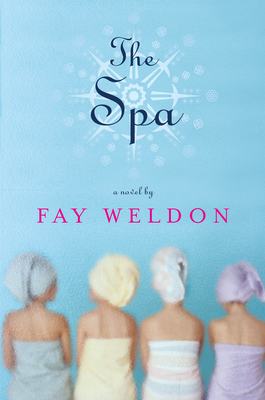 The Spa (Paperback)
Grove Press, 9780802144058, 329pp.
Publication Date: February 1, 2009
* Individual store prices may vary.
Description
Fay Weldon's latest novel, The Spa, is full of all the biting humor and glittering prose that made her name. Always sharp tongued and occasionally libidinous, it offers a glimpse of the despairs and dalliances of a set of high-powered women who have burned paths through--and sometimes been burned by--their worlds and the men in them. It is the week between Christmas and New Year's, and ten high-achieving ladies are gathered at the expensive Castle Spa, seeking to rejuvenate themselves with Botox, aromatherapy, and all-around pampering. They lounge around in the Jacuzzi, sipping champagne, and telling each other the stories of their lives. The Trophy Wife recounts her spell in a Greek prison; the Brain Surgeon tells of twins and mistaken identity; the Judge describes a sex change that allowed him to judge the pleasures of the bedroom from both male and female perspectives; and the Stepmother remembers her unforgettable story, a reversal of Cinderella's, with the stepmother fated to play the victim. The Spa is a darkly funny sketch of a group of women who, despite prejudice, imprisonment, domestic catastrophes and romantic debacles, have risen to the top of their respective worlds.
or
Not Currently Available for Direct Purchase