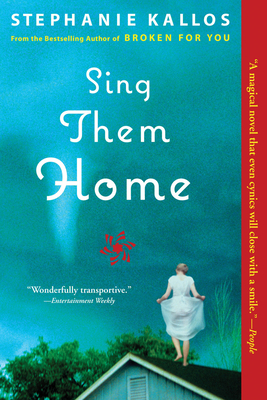 Sing Them Home
Paperback

* Individual store prices may vary.
Other Editions of This Title:
Digital Audiobook (11/19/2008)
Compact Disc (1/1/2009)
MP3 CD (1/1/2009)
Compact Disc (11/20/2008)
January 2009 Indie Next List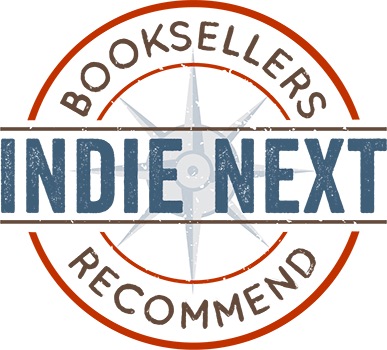 "When a tornado dips into Emlyn Springs, Nebraska, it swoops up Hope Jones and never sets her down. Decades later, her grown children are still looking ... for the lives left incomplete. This epic moves expertly between the pre- and post-tornado years, and among the three siblings and the townspeople. As in her debut novel, Broken For You, Stephanie Kallos carefully weaves a complex tale featuring quirky, sympathetic characters."
— Cheryl McKeon, Third Place Books, Lake Forest Park, WA
View the List
Description
Sing Them Home is a moving portrait of three siblings who have lived in the shadow of unresolved grief since their mother's disappearance when they were children. Everyone in Emlyn Springs knows the story of Hope Jones, the physician's wife whose big dreams for their tiny town were lost along with her in the tornado of 1978. For Hope's three young children, the stability of life with their preoccupied father, and with Viney, their mother's spitfire best friend, is no match for Hope's absence. Larken, the eldest, is now an art history professor who seeks in food an answer to a less tangible hunger; Gaelan, the son, is a telegenic weatherman who devotes his life to predicting the unpredictable; and the youngest, Bonnie, is a self-proclaimed archivist who combs roadsides for clues to her mother's legacy, and permission to move on. When they're summoned home after their father's death, each sibling is forced to revisit the childhood tragedy that has defined their lives. With breathtaking lyricism, wisdom, and humor, Kallos explores the consequences of protecting those we love. Sing Them Home is a magnificent tapestry of lives connected and undone by tragedy, lives poised--unbeknownst to the characters--for redemption.
Praise For Sing Them Home…
Fans of Ann Patchett and Haven Kimmel should dive onto the sofa one wintry weekend with Stephanie Kallos's wonderfully transportive second novel, Sing Them Home. . . . [A] keenly empathetic description of life in . . . . Emlyn Springs, one of those all-too-rare small towns in literature, rich in personality but mercifully free of broad, condescending cliché. . . . As the novel floats back and forth from past to present, Kallos patiently reveals the hurt and longing that's pounding beneath the surface . . . [and] the ending may leave you feeling so wistful for these strange, sad people that you find yourself fantasizing about a trip to Nebraska."Entertainment Weekly (A-)

With empathy and wit, Kallos weaves together the stories of the living and the dead, creating a world in which love trumps loss and faith can summon redemption. The result is a magical novel that even cynics will close with a smile."People (3½ out of 4 stars)

"Sing Them Home constantly surprises, changing voices, viewpoints, and tempos, mixing humor and pathos, and introducing a big cast of vividly portrayed characters, major and minor. Readers who admired Kallos's first novel, Broken for You, will likely embrace Sing Them Home, and it will embrace them in return. It's that sort of book."Boston Globe

Sing Them Home is simply wonderful. It's a welcome tonic to those of us who look back with great longing to Anne Tyler's early novels. . . . that is, those of us hungry for books with quirky, flawed, yet realistic and beloved characters who leap off the page into our arms and refuse to leave. I didn't want Sing Them Home ever to end."KUOW/NPR online

[Sing Them Home] is a book written for cold winter nights by the fire. . . . Kallos excels at teasing out the emotional damage wrought by [the Jones siblings'] absent mother and remote father. . . . [She] is working in a vast landscape here, both emotional and physical [and] she handles it all with grace, giving each character and plotline a satisfying finish, like chords resolving themselves."The Dallas Morning News

[Sing Them Home] is a welcome reminder that good contemporary writing can still move slowly. . . . The reader is left with a feeling that the author, the story and the characters have somehow been uncommonly generous in their presentation. . . . Death, loss and remembering are integral parts of the story, and the language of the book can be, at times, wonderfully elegiac and ruminative. . . . [Kallos's] own genuine emotion infuses and drives the story."St. Louis Dispatch

Not since the Wizard of Oz has a tornado been used to such potent literary effect. . . . Dorothy may have thought that there's no place like home, but what happens when there's no house left at the old address, and no real parent figure to go home to? The Jones siblings take a further step down the road to enlightenment: They learn that home is where the heart is. . . . Kallos performs ample wizardry in blending both tears and quirky humor in this tale of lost souls." Seattle Times

Deeply satisfying . . . Kallos's skillful depiction of grief, love, and healing contains moments of lyrical transcendence, which is only fitting in a novel about the power of song."Charlotte Observer

A beautiful book narrated in a style that flirts with magical realism . . . [Sing Them Home is] a multidimensional, complex, and fascinating tale. . . . An ambitious novel, full of vivid characters and intriguing secrets. And the setting is unforgettable. . . . Kallos deftly slips between dream and reality, between the watchful dead and those they've left behind. It's an imaginative and absorbing novel."The Rocky Mountain News

Beneath its glinting surface, Kallos's heartland is alive with secrets and complexities. . . . [Kallos] strikes the right chord, finding a balance between idealization and scorn in [her] treatment of small-town America. . . . At its core, Sing Them Home is a classic story of finding redemption by returning home."The Oregonian

Kallos has a remarkable vocabulary and a gift of defining things and situations efficiently, often in very few words. . . . We learn to love [the Jones siblings] and to hope that they stumble toward their better selves and receive redemption. I read the closing pages twice and closed the book with a satisfied smile. She sang them home."--Lincoln Journal Star

Stephanie Kallos's second novel is a complex, haunting story of a family shaped by tragedy. . . . Kallos nimbly moves from character to character, filling in the past and hinting at what's to come without being obvious or overbearing. Her beautifully written story weaves together lives, places and emotions, and resonates with tiny details that only later show their significance."The Wichita Eagle

A compelling portrait of three adult siblings struggling to come to terms with their father's sudden death. . . . Kallos writes with sympathetic insight into the quirks of each of the survivors, bringing her readers a family saga tinged with mysticism, humor and pathos, and peopled with characters not soon forgotten."Bookpage

In Sing Them Home . . . [Kallos] returns to her themes of family conflict, long-held secrets, and the changes wrought by death, while broadening her scope to explore these themes in the context of a truly unique fictional town, Emlyn Springs, Nebraska. . . . Sing Them Home is a sensitive, deeply perceptive portrayal of a family in transition. Kallos has a keenly observant eye, which she uses to comment obliquely on academia, celebrity culture, and small-town politics. She also seems to have a genuine affection for and understanding of small towns like Emlyn Springs. . . . Kallos serves as a wry but knowledgeable tour guide to the world she has created. By the last page, readers will feel like they've become not only honorary members of the Jones family but also vital members of the Emlyn Springs community."BOOK REPORTER.com

In the dense tapestry of Sing Them Home, Kallos has landed on her feet . . . dodging the dreaded sophomore jinx of the second novel. . . She's still poking at the open wounds of abandonment, loss, and grief, and yes, there's another strong dose of magic realism, but now there's also heft and an edge of darkness. . . . Kallos writes uncommonly good novels. There's the nuance and close focus of the short story, where a plot hinges on a single detail, but there's also the sweep and wide horizon of a saga. Kallos may be a bit . . . fond of the happy ending, less god of her universe than fairy godmother, but in this rocky moment in our uncertain world, it's hard to find fault with that."Barnes & Noble Reviews

Sing Them Home ushers us into small-town life, with all its distinctive cultural nuances, eccentric personalities, and homegrown secrets. With the same beauty and lyricism of her first novel, Broken for You, Kallos stitches together a colorful patchwork of memories and images, creating a rich narrative fabric that develops and changes as it passes through each character's hands."Booklist

[An] engaging family saga."The Seattle-Post Intelligencer

[A] fresh, invigorating novel . . . Kallos tenderly shows us [her characters'] failings as they stumble, in a realistic and satisfying manner, toward better selves. Highly recommended."Library Journal (starred review)

Kallos's enthralling second novel takes the reader by storm. . . . [Sing Them Home] will find a welcome audience in anyone who has experienced grief, struggled with family ties or, most importantly, appreciates blossoming talent."Publishers Weekly (starred review)

Sing Them Home is delightful. The characters are fascinating. . . . It is deeply moving and funny."Daily American
Grove Press, 9780802144133, 560pp.
Publication Date: August 25, 2009