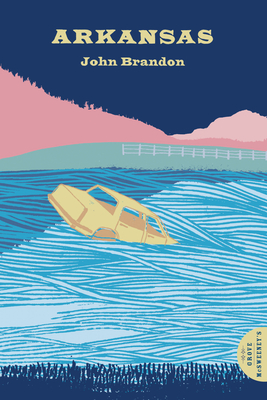 Arkansas
Paperback

* Individual store prices may vary.
Description
Originally published by McSweeney's in hardcover and met with wide acclaim, Arkansas is a darkly comic debut novel written by John Brandon about a pair of drug runners, Kyle and Swin, set in the rural southeast. Drawing comparisons to a striking range of storytellers, from Quentin Tarantino and Mark Twain to Flannery O'Connor and Cormac McCarthy, John Brandon--an MFA graduate of Washington University who worked an array of odd jobs while writing the novel, including at a rubber factory and a windshield warehouse--delivers a tightly written, bitterly funny story that chronicles the monochromatic landscape of the American southeast and gives a glimpse into the mindset of his wildly troubled yet seemingly real characters.
Praise For Arkansas…
John Brandon's remarkable first novel will blow away a certain readership. . . . Arkansas rants against the machine in a voice combining Raymond Chandler's side-of-the-mouth noir with Quentin Tarantino's gleeful-psychopath wit and Mark Twain's episodic romance of the journey." San Francisco Chronicle

Brandon's premier novel is a must for those who love the criminal and the stern yet dark optimism of the existential. His vision of Arkansas is unique, his wit is sharp, and the sympathy he has for his characters is genuine. For all the dark alleys Brandon explores, both physically and psychologically, Arkansas's power rests in its redefining and restructuring of the criminal's only hope: family." PopMatters

Add novelist John Brandon to your list of hipster-sanctioned must-reads . . . Brandon's writing is so sparse it sometimes feels blasé, but the tension between his hard-boiled prose and his characters' appealing naiveté makes the novel work." The Portland Mercury
Grove Press, 9780802144362, 224pp.
Publication Date: June 3, 2009