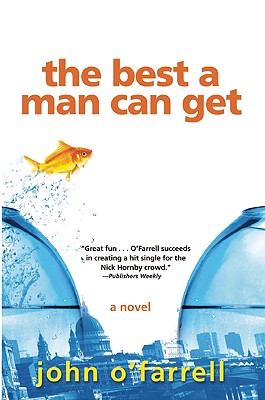 The Best a Man Can Get
Paperback

* Individual store prices may vary.
Description
Michael Adams is a composer of advertising jingles who shares a bachelor pad with three other guys. He spends his days lying in bed (a minifridge positioned perfectly within reach) and playing trivia games with his underachieving roommates. And when he feels like it, Michael crosses the city and returns home to his unsuspecting wife and two small children. Michael is living a double life, stretching out his wilting salad days with imaginary business trips and fake deadlines while his wife enjoys the exhausting misery of the little ones. It's the best thing for his marriage, Michael figures. She can care for the new loves of her life as it seems only she knows how, and he can sleep until the afternoon. Can this double life continue indefinitely? In The Best a Man Can Get, best-selling comic novelist John O'Farrell takes readers on a dark romp through the soul of the contemporary male, torn between eternal adolescence and the very real demands of fatherhood. It's wry, witty, and surprisingly charming.
Grove Press, 9780802144683, 272pp.
Publication Date: April 13, 2010