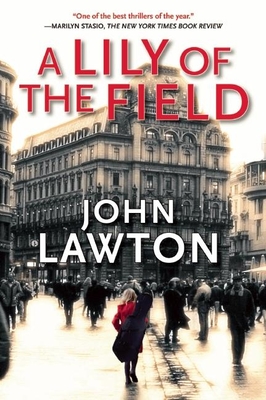 A Lily of the Field (Paperback)
Grove Press, 9780802145468, 381pp.
Publication Date: October 18, 2011
Other Editions of This Title:
Hardcover (10/5/2010)
Hardcover (5/1/2011)
Paperback (5/1/2012)
* Individual store prices may vary.
October 2010 Indie Next List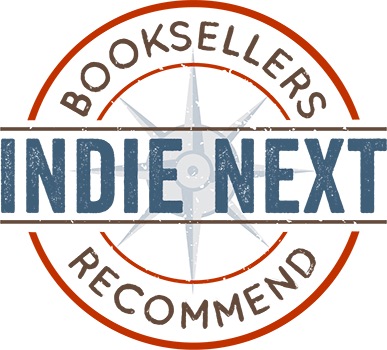 "Lawton's latest (and perhaps best) thriller begins in 1934 Vienna when Meret Voytek, a child prodigy, becomes the pupil of the world-class concert cellist Viktor Rosen. Even as Rosen flees to London in advance of the Nazis, Karel Szabo, a Hungarian physicist, is interned in a camp on the Isle of Man, where his path crosses not just Rosen's but also that of the brother to then-Sargent Troy, the man at the center of all Lawton's books. The mystery that lies at the heart of this convoluted tale centers on the two musicians, Meret and Victor, both uprooted, and adrift in a world changed utterly by war and by science."
— Betsy Burton, The King's English, Salt Lake City, UT
View the List
Description
Spanning the tumultuous years 1934 to 1948, John Lawton's A Lily of the Field is a brilliant historical thriller from a master of the form. The book follows two characters--M ret Voytek, a talented young cellist living in Vienna at the novel's start, and Dr. Karel Szabo, a Hungarian physicist interned in a camp on the Isle of Man. In his seventh Inspector Troy novel, Lawton moves seamlessly from Vienna and Auschwitz to the deserts of New Mexico and the rubble-strewn streets of postwar London, following the fascinating parallels of the physicist Szabo and musician Voytek as fate takes each far from home and across the untraditional battlefields of a destructive war to an unexpected intersection at the novel's close. The result, A Lily of the Field, is Lawton's best book yet, an historically accurate and remarkably written novel that explores the diaspora or two Europeans from the rise of Hitler to the post-atomic age.

Praise For A Lily of the Field…
"An unbearably tense account of two musicians whose lives and careers are shattered in the aftermath of the Anschluss . . . Technically dazzling. Lawton keeps his historical perspective on the war while introducing new characters and adding layers of political subtext to the plot."Marilyn Stasio, The New York Times

"Lawton has always pushed the boundaries of the series crime novel, edging ever closer to broad-canvas historical fiction, but this time he has leaped the fence altogether. Like Dennis Lehane in The Given Day, Lawton introduces multiple characters and stories in a sweeping tale that comes together at a particular historical moment, but unlike Lehane, he does all that without abandoning his series hero or the continuity established in the previous volumes . . . A truly multitextured tale."Booklist (Starred Review)

Another complex and compellingly readable historic thriller from Lawton, full of profound questions and memorable characters."Kirkus Reviews

If you love mystery and history, run out and pick up a book by Lawton, author of the superb Inspector Troy novels."Mary Ann Gwinn, The Seattle Times

If the previous six installments in John Lawton's Inspector Troy series haven't made the point adequately, the seventh, A Lily of the Field, makes it again, and solidly: Lawton's thrillers provide a vivid, moving and wonderfully absorbing way to experience life in London and on the Continent before, during and after World War II."Gerald Bartell, The Washington Post

John Lawton finds himself in the same boat as the late Patrick O'Briana sublimely elegant historical novelist as addictive as crack but overlooked by too many readers for too long. Like O'Brian, he inhabits his periods' 20th-century tipping points witnessed by the rich and richly ambivalent sleuth Troywith an ownership that leaves most history-bothering authors looking like day-trippers."Daily Telegraph

Lawton writes with authority. His characters convince, and so does their world. Admirable, ambitious and haunting, this is the sort of thriller that defies categorisation. I look forward with enthusiasm to the next one."Spectator

John Lawton's books contain such a wealth of period detail, character description and background information that they are lifted out of any category. Every word is enriched by the author's sophistication and irreverent intelligence, by his meticulous research and his wit."Literary Review

Lawton's Troy books are less detective stories or intelligence thrillers than novels which include both murders and spiesnovels as much about how people and societies grow and change as about the complex messes that Troy finds himself tidying up for his adopted country."Independent

Lawton handles the chronology with exemplary ease and intelligence."Guardian