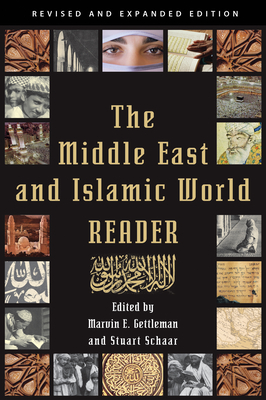 The Middle East and Islamic World Reader (Paperback)
Grove Press, 9780802145772, 411pp.
Publication Date: May 15, 2012
Other Editions of This Title:
Paperback (4/1/2003)
* Individual store prices may vary.
Description
In this insightful anthology, historians Marvin E. Gettleman and Stuart Schaar have assembled a broad selection of documents and contemporary scholarship to give a view of the history of the peoples from the core Islamic lands, from the Golden Age of Islam to today. With carefully framed essays beginning each chapter and brief introductory notes accompanying over seventy readings, the anthology reveals the multifaceted societies and political systems of the Islamic world. Selections range from theological texts illuminating the differences between Shiite and Sunni Muslims, to diplomatic exchanges and state papers, to memoirs and literary works, to manifestos of Islamic radicals. This newly revised and expanded edition covers the dramatic changes in the region since 2005, and the popular uprisings that swept from Tunisia in January 2011 through Egypt, Libya, and beyond. The Middle East and Islamic World Reader is a fascinating historical survey of complex societies that--now more than ever--are crucial for us to understand.