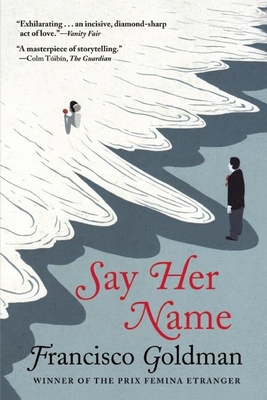 Say Her Name
Paperback

* Individual store prices may vary.
Other Editions of This Title:
Digital Audiobook (5/3/2011)
Compact Disc (5/4/2011)
MP3 CD (5/4/2011)
Hardcover (4/5/2011)
April 2011 Indie Next List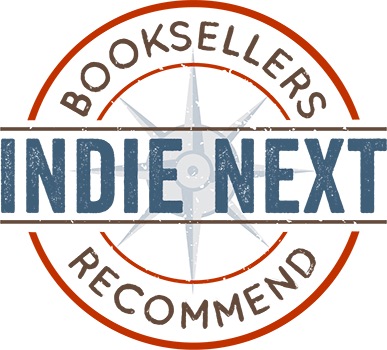 "Remembering is sometimes like 'juggling a hundred thousand crystal balls all at once, trying to keep all these memories going,' writes Francesco Goldman in this autobiographical work. This beautifully written book is, at the same time, an elegant, elegiac novel, a brutal and honest memoir, and the longest and most tender love letter in the world. Say her Name is a gift of love for the author's beautiful young wife, Aura Estrada, who died after an accident in the waves at Mezunte beach in Mexico. Aura's absence is deeply felt throughout the whole book, and the last pages of will take your breath away."
— Aggie Zivaljevic, Kepler's Books & Magazines, Belmont, CA
View the List
Summer 2012 Reading Group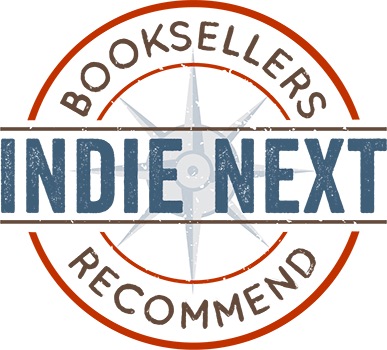 "Remembering is sometimes like 'juggling a hundred thousand crystal balls all at once, trying to keep all these memories going,' writes Francisco Goldman in this autobiographical work. This beautifully written book is, at the same time, an elegant and elegiac novel, a brutal and honest memoir, and the longest and most tender love letter in the world. Say Her Name is a gift of love for the author's beautiful young wife, Aura Estrada, who died after an accident in the waves at Mezunte beach in Mexico. Aura's absence is deeply felt throughout the whole book, and the last pages will take your breath away."
— Aggie Zivaljevic, Kepler's Books & Magazine, Menlo Park, CA
View the List
Description
In 2005, celebrated novelist Francisco Goldman married a beautiful young writer named Aura Estrada in a romantic Mexican hacienda. The month before their second anniversary, during a long-awaited holiday, Aura broke her neck while body surfing. Francisco, blamed for Aura's death by her family and blaming himself, wanted to die, too. Instead, he wrote Say Her Name, a novel chronicling his great love and unspeakable loss, tracking the stages of grief when pure love gives way to bottomless pain. Suddenly a widower, Goldman collects everything he can about his wife, hungry to keep Aura alive with every memory. From her childhood and university days in Mexico City with her fiercely devoted mother to her studies at Columbia University, through their newlywed years in New York City and travels to Mexico and Europe--and always through the prism of her gifted writings--Goldman seeks her essence and grieves her loss. Humor leavens the pain as he lives through the madness of grief and creates a living portrait of a love as joyous as it is deep and profound. Say Her Name is a love story, a bold inquiry into destiny and accountability, and a tribute to Aura, who she was and who she would've been.

Praise For Say Her Name…
Winner of the Prix Femina Etranger

A Best Book of the Year:

New York Times Notable
New York magazine
Entertainment Weekly
Boston Globe
Pittsburgh Post-Gazette
Publishers Weekly
Barnes and Noble
The Guardian
The Globe and Mail
The Daily Telegraph
The Independent
Sunday Herald
The Herald (Glasgow)
The Daily Mail
Shelf Awareness

Quietly devastating . . . Powerful . . . As the story buildsinevitably, unbearablytoward Aura's last day, Goldman has so convincingly brought her to life that her death still somehow comes as a shock. . . . Goldman's beautifully written, deeply felt ode to his wife . . . lets you meet this unusual woman through Goldman's lovestruck gaze, and you can't help falling for her a little too. Even after the book ends, the sting of Aura's absence lingers." Entertainment Weekly (A-)

"A masterpiece of storytelling and scene-setting."Colm Toibin, The Guardian (Best Books of 2011)

"Goldman's searing novel Say Her Name is for me the book of the year. . . . A soaring paean to a brilliant young woman and to the infinite invincible power of love."Junot Diaz, New York (Favorite Books of the Year)

Passionate and moving . . . Beautifully written the truth that emerges in this book has less to do with the mystery of [Aura's] death . . . than with the miracle of the astonishing, spirited, deeply original young woman Goldman so adored.So remarkable is this resurrection that at times I felt the book itself had a pulse."The New York Times Book Review

To call Francisco Goldman's book about the death of his young Mexican wife an elegy hardly represents it. Lament is closer, but insufficient. It is a chain of eruptions, a meteor shower; not just telling but bombarding us in a loss that glitters. With the power and fine temper of its writing, it is as much poem as prose. . . . Tense set pieces, respectively heartbreaking and chillinggenerate the book's propulsive drama. What they propel, though, is its most remarkable achievement: the incandescent portrait of a marriage of opposites."The Boston Globe

"Say Her Name brings something new to the rime of the grieving survivor: fresh supplies of imagination, ruthlessness and over-the-edge crazy love. . . . The intensity, tenderness and heat of this love is extraordinary; how many of us have ever been loved so well? Or would recognize such love, were it not laid out with such intelligence and precision?" Newsday

[Say Her Name] is exhilarating, a testament to love that questions our suppositions about luck, fate, good fortune, and tragedy, and demands our agency in interpreting the narrative arc of an altered life. . . . Goldman's novel stands as an incisive, diamond-sharp act of love." Vanity Fair

Extraordinary . . . The more deeply you have loved in your life, the more this book will wrench you. . . . In a voice that is alternately lush and naked, lyrical and sardonic, philosophical and wry . . . Say Her Name will transport you into the most primal joy in the human repertoirethe joy of loving[It] pushes back against the tides of forgetting, and gives Aura a new body, a literary body, to inhabita body so vivid that by the end of the book we feel as though we ourselves have met and loved this woman."San Francisco Chronicle

Beautiful, raw, haunting . . . [Say Her Name is] a working diagram of love, all its wiring and bolts. . . . Losing a spouse is like contracting an incurable illness. Many medicines will be essayed [but] the only real cure is the return of the lost. Writing a book must present itself as the next best remedy, given . . . how many writers have had recourse to its purgative powers: Joan Didion, Joyce Carol Oates, Calvin Trillin. . . All wrote memorable books about losing their mates. These are essential volumes in the library of grief and remembrance; with Say Her Name, the inimitable powers of poetic fiction are added to the memorial shelf. . . . Writing like this, immediate, hopeful, vibrant, can only be considered an act of creative restoration. It is also a prayer to prevent another loss: forgetting." Melissa H. Pierson, The Barnes & Noble Review

A heartbreaking novel of loss and grief."O Magazine

Goldman has called on his formidable resources to tell the story of Aura's life, their life together and his grief as a widower. . . . Harrowing and often splendid reading . . . these pages manage to bring Aura Estrada back to life. She is unforgettable. Count me glad and grateful to know her name." The Cleveland Plain Dealer

"One of the best novels I've read in years. Finish this book and you will be reminded what love is and what it costs and how it saves us."Junot Diaz (interview with The Rumpus)

"Riveting . . . In giving Aura's imaginationas well as her impish humor, her anxieties, her academic and creative struggles, her writing, her loveroom to play, Goldman, remarkably, vividly, brings her to life." Bookpage

An earthy, sexy book . . . Say Her Name resonates with sense of place and grasp of character. . . . [Goldman] describes Aura so vividly it is as though she regains life as a free spirit of remarkable imagination." Pittsburgh Post-Gazette

"In telling the story of an exuberant young woman coming into her own as a scholar and writer, [Francisco Goldman] finds a kind of haunted solaceand tremendous commemorative power...Published as fiction, Goldman's tribute to his late wife rings devastatingly true." Vogue

Goldman's power of description lulls you into forgetting that you're reading a tragedy. . . . He blurs the line between lover and biographer. . . . [Say Her Name] is a map of grief and work and missed chances " NPR.org

[Say Her Name] unfolds as a sequence of long flashbacks leading toward Aura's death, which ticks grimly through the narrative like a bomb. . . . Trapped in a Chinese puzzle box of anguish, [Francisco Goldman] revisits moments, words, thoughts, anecdotes and images. His life with Aura seems still to be happening inside him, playing itself over and over, inevitably interrupted but never ended." The Washington Post

Say Her Name is the real thing350 mesmerizing pages that don't fit the usual script. . . . Honest and exquisitely written . . . alove story with real emotional power." The Seattle Times

Wrenching . . . The story moves inexorably toward [Aura's] death, but along the way it beautifully preserves the mementos of her life . . . touched with essential and painful wisdom about love." Wall Street Journal

"Thanks to Goldman's powers of revivification, Aura [is] about as forgettable as Cleopatra. Both a beautiful evocation of love and loss, and a searing dispatch written from within a personal Ground Zero. . . . [Say Her Name is] the must-read novel of the summer." Sunday Times (UK)

This is a beautiful love story, and an extraordinary story of loss. Say Her Name has a forensic honesty, a way of treating each detail, each moment, each emotion, with detailed and exact care. It also has a way of holding the reader, of moving between Brooklyn and Mexico City, capturing the essence of two worlds, capturing the essence of two people who were lucky enough to fall in love." Colm Toibin, author of Brooklyn

"There is beautiful writing in this bookbeautiful, perceptive descriptions of places, beautifully turned assaults on the citadel of loss, on the firmament of love and passion, indelible glimpses of the self as bedlam. And thank goodness it's so, because it is such a sad story that only beauty could possibly redeem it." Richard Ford

We may feel we know something about love's burn, the scorching heat of loss, but reading this book is to stand in front of a blow-torch, to take a farrier's rasp to raw nerve ends. Say Her Name is wrenching, funny, powerful, and beautiful." Annie Proulx

The madness of love, of death, of loss, of literatureSay Her Name is madness knit up into magnificence. We can only suspect that Francisco Goldman is an alchemist, or a magician, or a Faust, or a Job, or all of these things, for with no breathing equipment, he has mined a pearl from the ocean's darkest depths. This book is fabulous in every sense of the word." Rivka Galchen, author of Atmospheric Disturbances

A beautiful act of remembrance, love and understanding. An essential, unforgettable love story and a living testament to an extraordinary woman." Gary Shteyngart, author of Super Sad True Love Story

Say Her Name is a tender and sacred narrative, many-angled, fearless, incandescent in its frankness. As I read it, I felt I were reading something more alive than life itself, and thought this is surely why one reads, why one writes: that one might mingle oneself with a beloved person, a book, a landscape, and hold it utterly alive." Kiran Desai, author of The Inheritance of Loss

Enrapturing . . . Vivid . . . Goldman has entwined fact and fiction in his previous novels, but never so daringly or so poignantly. . . . Tender, candid, sorrowful, and funny, this ravishing novel embodies the relentless power of the sea, as hearts are exposed like a beach at low tide only to be battered by a resurgent, obliterating force, like the wave that claims Aura's life on the Oaxaca coast. Out of crushing loss and despair, Goldman has forged a radiant and transcendent masterpiece." Booklist (starred review)

Moving and tragic . . . gorgeous, heartbreaking." Kirkus Reviews (starred review)

Electric and poignant."Publisher's Weekly (starred review)

"The feeling, the memorial incarnation that this book creates, is monumental. Essential . . . This book about tragic death is a gift for the living." Library Journal (starred review)

Say Her Name must be the only book about love ever written. It's certainly the only one I'll ever need to read. Francisco Goldman has alchemized grief into joy, death into life, and the act of reading into one of resurrection. His book is a miracle." Susan Choi

Francisco Goldman tells us that in descending into memory like Orpheus' he hopes he might bring Aura out alive for a moment.' But in the act of writing, Goldman transcends the constraints of myth, and achieves nothing short of the impossible. Page by page, by the breath of his own words, Say Her Name restores Aura from shade to flesh, and returns her, unforgettably and permanently, to our world." Jhumpa Lahiri

Francisco Goldman's intimate and elegiac tribute to his late wife initially reads like the latest entry in a long list of tragic love stories starting with Orpheus and Eurydice. That alone would suffice to make this a compelling read. But Goldman goes further . . . [From] Aura's diaries, laptop and handwritten notes . . . Pygmalion-like, Goldman reconstructs a fully rounded, wise, soulful, funny Aura. . . . Say Her Name sustains Aura Estrada for the ages." Washington Independent Book Review

Say Her Name is part mystery, part biography, part meditation on grief, and, finallymostlya love story. Goldman's writing has astonished me in the past, but Say Her Name is powerful and surprising and even funny in ways that feel unique. He has, in a sense, invented a form." The Paris Review online

"Not only beautifully written, but an incredible portrait of a marriage and the tragedy that eventually pulls it apart."Devyani Saltzman, The Globe and Mail (Favorite Book of the Year)

This book lingers in the spell of love, drawing it out, savoring each note, each dissonance, its mystical strangeness. . . Say Her Name shimmers with power." Zyzzyva

A beguiling, many-layered portrait of a happy marriageand a gut-wrenching account of being its sole survivor." The St. Petersburg Times

An exceptional book . . . A love letter to a woman who could have been a great writer . . . A letter of goodbye from a man falling apartan amazing tribute, beautifully written, reminiscent of the vulnerability of Joan Didion's The Year of Magical Thinking." The Independent (UK)

Sensitive [and] elegiac . . . A luminously loving account . . . Say Her Name is a work of raw grief refined into lyrical elegance." Sunday Telegraph (UK)
Grove Press, 9780802145802, 368pp.
Publication Date: April 10, 2012