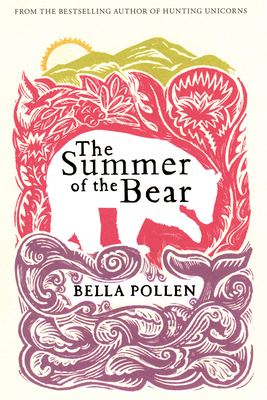 The Summer of the Bear
Paperback

* Individual store prices may vary.
Other Editions of This Title:
Hardcover (6/7/2011)
Paperback (5/1/2011)
June 2011 Indie Next List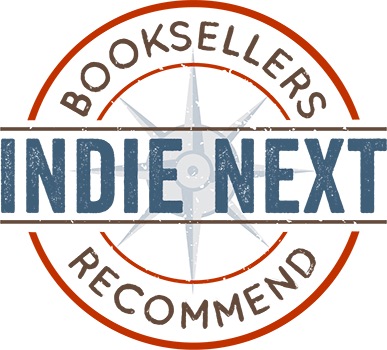 "Why do some people's lives work out while others do not? Leticia Fleming asks this question on the eve of her husband's fatal fall from the roof of his embassy office in Bonn, Germany. Accident or suicide? Political or personal? Now, she and her three children are on their way to a small island in Scotland's Outer Hebrides to try to recover. It takes more than quiet island life, however, for Letty to let go of the past and return her attention to her children. It takes a little magic and a young boy's unflagging belief in his father's word. A heartfelt story of love and redemption."
— Karen Briggs, Great Northern Books and Hobbies, Oscoda, MI
View the List
Description
Best-selling author Bella Pollen's imaginative new novel received stellar reviews in hardcover and was chosen as a Richard & Judy Book Club title. In 1980 Germany, Cold War tensions are once again escalating and a mole is suspected in the British Embassy. So when the clever diplomat Nicky Fleming dies suddenly and suspiciously, it's convenient to brand him the traitor. But was his death an accident, murder, or suicide? As the government investigates Nicky's death, his wife relocates with their three children to a remote Scottish island hoping to save what remains of their family. But the isolated shores of her childhood retreat only intensify their distance between them, and it is the brilliant and peculiar youngest child, Jamie, who alone holds on to the one thing he's sure of: his father has promised to return and he was a man who never broke a promise. When Jamie sets off to explore the island with his teenage sisters, they discover a tamed grizzly bear has been marooned on shore, hiding somewhere among the seaside caves. Jamie believes the bear may have a strange connection to his father, and as he seeks the truth, Nicky's story begins revealing itself in unexpected ways.
Praise For The Summer of the Bear…
O Magazine Summer Reading Pick
NPR "Books With Personality" (Nancy Pearl's 2011 Selection)

"Affecting . . . Riveting . . . A thrilling tale that unravels mysteries of the human heart, The Summer of the Bear is spine-tingling."People (4.5 stars)

There's magic at the margins of The Summer of the Bear. . . . The novel has a bit of the style of Lemony Snicket and a smidgeon of The Secret of Roan Inish. Pollen's writing is clean and clear enough that you can really smell the peat smoke and feel the wind."Los Angeles Times

"What's real and what's imagined is at the heart of this gem of a novel, which is one part fairy tale, one part international thriller, and all-parts engrossing family drama. . . . Pollen's lyrical and often witty prose makes this a stirring tale of loss and self-discovery."More

Full of vivid detail . . . Pollen is an acute observer of people and places . . . a skilled dissector of the subtleties of sibling warfare."The Washington Post

"Pollen creates magic in The Summer of the Bear."Vanity Fair

"In the time it took me to finish the first two or three sentences, I was already hooked: the characters, their feelings and their behavior seemed entirely real and true to me. . . . The Outer Hebrides are so vividly described that I am obsessed with going there for a visit."Nancy Pearl's 2011 Book Picks for NPR

A haunting, unsentimental look at estranged families and hidden secrets . . . Magically melancholy . . . Tender and wistful, Pollen doesn't shy away from harsh truths, but at the heart of her story there's an unquenchable belief in love and redemption."Marie Claire (UK)

"Pollen's vivid descriptions of nature have the power to transport even the most harried city-bound reader to a cool, secluded, distant island."O Magazine (Summer Reading List)

"[A] show-stealing, fantastic portrayal of under-parented children."Publishers Weekly

García Márquez meets le Carré meets A.A. Milne at times, with hints of William Golding at others . . . Moving, beautifully written . . . A sensitive and literate story told on several levels, all of them believable."Kirkus Reviews (starred review)

"Pollen delivers a potent narrative about a family gripped by grief."Chicago Post-Tribune

I devoured Bella Pollen's The Summer of the Bear and found it to be the perfect escape."The Paris Review

Pollen sensitively and intricately takes each family member through painful stages of grief and longing."Booklist

Part fairy tale, part suspense thriller, this magical book grips hold of you, almost creating the sensation of an out-of-body experienceone that'll keep you holding your breath until the very last minute." Easy Living (UK)

Imaginative . . . A story with the spark of the unexpected . . . Readers will be captivated by Pollen's characters and the warmth with which her magical tale unfolds." Bookpage

A sweet, affecting, well-wrought tale of a family torn apart and then reunited . . . will charm most fiction readers." Library Journal

Bewitching . . . A heartfelt novel." Glamour (UK)

"The Summer of the Bear is a heartbreaking story about a family stranded on a Scottish island, shrouded in mystery." In Style

"A gently absorbing tale which smoothly splices poignant family drama with suspenseful Cold War thriller." Daily Mail

"Pollen is brilliant at portraying the bewilderment of the Fleming children. . . . This is a gentle, haunting tale that stayed with me long after I finished reading." Daily Express

"The story of Jamie and siblings is heartbreaking but interspersed with a knowing humour as Pollen captures the subtle witticisms of the islanders as they bend and twist the story of the bear until it takes on a sort of mythical status." Scotsman Magazine

"Part spy thriller and part ghost story, this book will keep you enthralled to the last page." The Sunday Post

The plotting is lucid, the dialogue crisp, and the characterization first class. It is a pleasure to spend time in the company of such a relaxed, polished, storyteller." Mail On Sunday

"[An] unusual novel . . . [Pollen] excels in her portrait of East Berlin, a tense and paranoid regime of nefarious intent. Also evocative is her portrayal of the Outer Hebrides, always soft and gauzy with mist. The novel revels in the residue of dreams. . . . Touching and emotional."Curled Up With a Good Book (blog)
Grove Press, 9780802145888, 448pp.
Publication Date: June 12, 2012