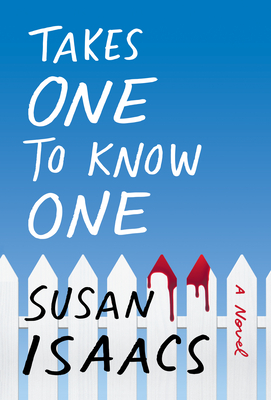 Takes One to Know One (Hardcover)
Atlantic Monthly Press, 9780802147554, 288pp.
Publication Date: October 1, 2019
Other Editions of This Title:
Paperback (7/21/2020)
Library Binding, Large Print (3/1/2020)
* Individual store prices may vary.
Description
Just a few years ago, Corie Geller was busting terrorists as an agent for the FBI. But at thirty-five, she traded in her badge for the stability of marriage and motherhood. Now Corie is married to the brilliant and remarkably handsome Judge Josh Geller and is the adoptive mother of his lovely 14-year-old daughter. Between cooking meals and playing chauffeur, Corie scouts Arabic fiction for a few literary agencies and, on Wednesdays, has lunch with her fellow Shorehaven freelancers at a so-so French restaurant. Life is, as they say,
fine
.
But at her weekly lunches, Corie senses that something's off. Pete Delaney, a milquetoast package designer, always shows up early, sits in the same spot (often with a different phone in hand), and keeps one eye on the Jeep he parks in the lot across the street. Corie intuitively feels that Pete is hiding something--and as someone who is accustomed to keeping her FBI past from her new neighbors, she should know. But does Pete really have a shady alternate life, or is Corie just imagining things, desperate to add some spark to her humdrum suburban existence? She decides that the only way to find out is to dust off her FBI toolkit and take a deep dive into Pete Delaney's affairs.
Always sassy, smart, and wickedly witty, Susan Isaacs is at her formidable best in a novel that is both bitingly wry and ominously thrilling.
About the Author
Susan Isaacs is the author of thirteen novels, including As Husbands Go, Long Time No See, Any Place I Hang My Hat and Compromising Positions. A recipient of the Writers for Writers Award and the John Steinbeck Award, Isaacs serves as chairman of the board of Poets & Writers, and is a past president of Mystery Writers of America. Her fiction has been translated into 30 languages. She lives on Long Island with her husband.