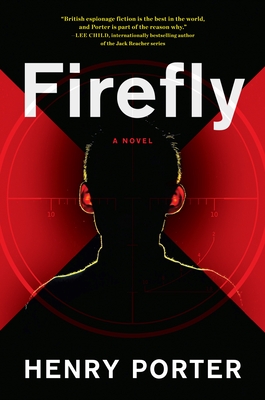 Firefly (Paperback)
Mysterious Press, 9780802147691, 496pp.
Publication Date: September 3, 2019
Other Editions of This Title:
Hardcover (10/2/2018)
Compact Disc (10/2/2018)
* Individual store prices may vary.
Description
Henry Porter, who has been widely hailed as a next-generation John le Carr , is a bestselling author in the UK and has won the CWA Ian Fleming Steel Dagger Award. From the refugee camps of Greece to the mountains of Macedonia, a thirteen-year-old boy is making his way to Germany and to safety. Codenamed "Firefly," he holds vital intelligence: unparalleled insight into a vicious ISIS terror cell, and details of their plans. But the terrorists are hot on his trail, determined he won't live to pass on the information. When MI6 become aware of Firefly and what he knows, the race is on to find him. Luc Samson, ex-MI6 agent and now private eye, finds himself recruited to the cause. Fluent in Arabic thanks to his Lebanese heritage and himself the product of an earlier era of violent civil war, Samson's job is to find Firefly, win his trust, and get him to safety. A devastatingly timely thriller following the refugee trail from Syria to Europe, Firefly is a sophisticated, breathtaking race against time from an author who brings a whole new level of urgency to the genre.
About the Author
Henry Porter is the UK editor of Vanity Fair and writes about European power and politics for the Hive. He has written five internationally bestselling thrillers, including Brandenburg Gate, which won the CWA Ian Fleming Steel Dagger, and The Bell Ringers, which was also nominated for the award.