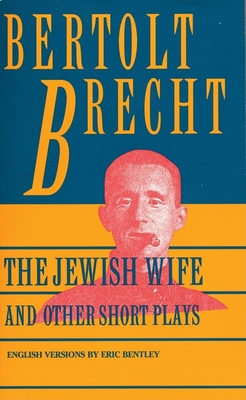 Jewish Wife and Other Short Plays
Includes: In Search of Justice; Informer; Elephant Calf; Measures Taken; Exception and the Rule; Salzburg Dance of (Brecht)
Paperback

* Individual store prices may vary.
Description
These six plays represent the best and most humorous of Brecht's shorter works. The Jewish Wife is from the Fear and Misery in the Third Reich cycle of one-act plays, which, along with In Search of Justice and The Informer, chromicles the hardships of life in Nazi Germany. The Exception and the Rule, one of Brecht's most popular short works, grimly depicts the consequences of the mutually dependent -- yet inevitable inequitable -- relationship between the priviledged and the poor; it is included here with The Measures Taken and The Elephant Calf. Though all of these ales of horror, ad Eric Bentley calls them, have tragic undertones, they are also infused with farcical absurdities and cosmic irony so characteristic of Brecht's work.
Grove Press, 9780802150981, 176pp.
Publication Date: March 28, 1994
About the Author
Bercht was one of the most influential dramatist of the twentieth cnetury and today. Bentley is a playwright, critic, translator, and editor.