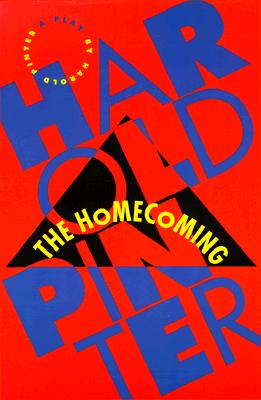 The Homecoming (Pinter)
Paperback

* Individual store prices may vary.
Description
In an old and slightly seedy house in North London there lives a family of men: Max, the aging but still aggressive patriarch; his younger, ineffectual brother Sam; and two of Max's three sons, neither of whom is married -- Lenny, a small-time pimp, and Joey, who dreams of success as a boxer. Into this sinister abode comes the eldest son, Teddy, who, having spent the past six years teaching philosophy in America, is now bringinghis wife, Ruth, home to visit the family she has never met. As the play progresses, the younger brothers make increasingly outrageous passes at their sister-in-law until they are practically making love to her in front of her stunned but strangely aloof husband.

Grove Press, 9780802151056, 96pp.
Publication Date: January 11, 1994