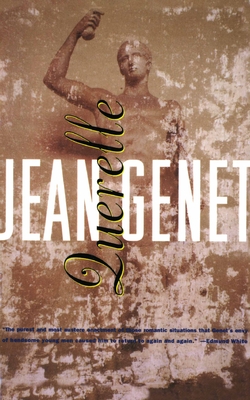 Querelle (Genet)
Paperback

* Individual store prices may vary.
Description
"It is awesome, perhaps the finest novel I have ever read in my life. It literally sent shivers through me, the sheer beauty of the language, the exquisite perversity of the imagination, the incredible grasp of motivation-it is his most tightly plotted, best organized, most accessible novel. It is a wonder." -Dotson Rader
Querelle is regarded by many critics as Jean Genet's highest achievement in the novel-certainly one of the landmarks of postwar French literature. The story of a dangerous man seduced by danger, it deals in a startling way with the Dostoevskian theme of murder as an act of total liberation, and as a pact demanding an answering sacrifice.
Grove Press, 9780802151575, 288pp.
Publication Date: January 13, 1994