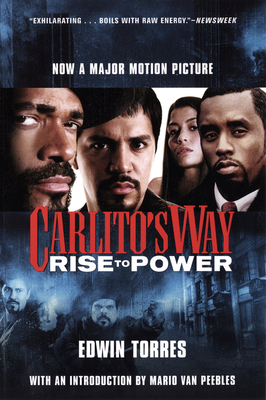 Carlito's Way
Rise to Power
Paperback

* Individual store prices may vary.
Description
This powerful, gritty, and vivid novel is the unforgettable story of Carlito Brigante, a Harlem drug dealer in the 1960s, and his rise to the top. Drug dealer, thief, and murdered, Carlito Brigante was once just another Spanish Harlem street punk with a poor boy's dream of flash and fast money -- but as he gets older he determines that it's either take or be taken, and he knows which role he intends to play. Soon he's a mob-connected professional with an easy charm, joie de vivre, stubborn pride, and hair-trigger temper. But the rules change rapidly in a sudden-death world of scams, sell-outs, and payback, where only the strongest and smartest predator can be king of the barrio. And when there's a major changing of the guard in the top echelons of the mob, Carlito will have some hard choices to make. Taut, thrilling, and a joy to read, Carlito's Way established a voice that has lost none of its vivid color or power to enthrall.
Grove Press, Black Cat, 9780802170125, 196pp.
Publication Date: September 19, 2005
or
Not Currently Available for Direct Purchase