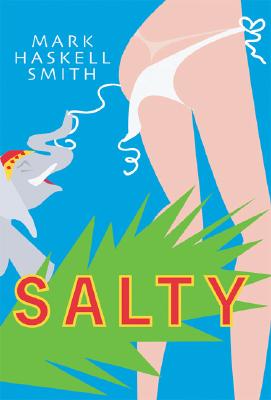 Salty (Paperback)
Grove Press, Black Cat, 9780802170347, 313pp.
Publication Date: June 10, 2007
Description
From the author of Moist and Delicious comes a raucous comic thriller where anything goes. Turk Henry, an overweight, unemployed rock star married to a supermodel, has discovered that Thailand is probably the last place a recovering sex addict should go on vacation, yet here he is, surrounded by topless groupies and haunted by the stares of hundreds of luscious bar girls. Turk's struggles with monogamy, however, pale beside a greater challenge when his wife is abducted by a group of renegade, shipless Thai pirates. As Turk, his life skills limited to playing bass and partying, navigates the back alleys of Bangkok and the deadly jungles of Southeast Asia to save his wife, Salty heats up and sweats bullets. Featuring skinflint American tourists, topless beaches, a hypochondriac U.S. government agent, suitcases loaded with cash, an overeager full-service personal assistant, a horny Australian commando, inventive prostitutes, and an urbane pirate with a fetish for alabaster skin, this is a hilariously entertaining, thoroughly debauched caper novel  with a happy finish.
About the Author
Mark Haskell Smith is the author of five novels, "Moist, Delicious, Salty, Baked, " and "Raw," and the non-fiction "Heart of Dankness: Underground Botanists, Outlaw Farmers, and the Race for the Cannabis Cup." His work has also appeared in the "Los Angeles Times," Vulture, "National Post," and the "Los Angeles Review of Books." Smith is an award-winning screenwriter and assistant professor in the MFA program for Writing and Writing for the Performing Arts at the University of California, Riverside, Palm Desert Graduate Center. He lives in Los Angeles. He likes Mexican food.
Advertisement