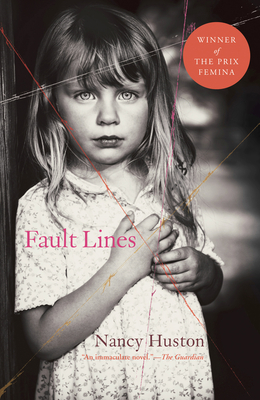 Fault Lines (Paperback)
Grove Press, Black Cat, 9780802170514, 307pp.
Publication Date: October 1, 2008
December 2008 Indie Next List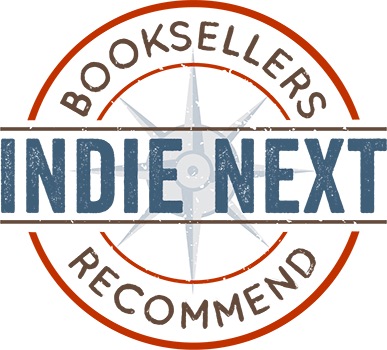 "I was absolutely blown away by Huston's novel, which extends from the present to 1944 Germany. She deals with horrendous issues, but the beauty of the story is in how Huston tells it, through the eyes of innocent children."
— Peggy Walker, Harry W. Schwartz Bookshop, Brookfield, WI
View the List
Description
A best seller in France, with over 400,000 copies sold, and currently being translated into eighteen languages, "Fault Lines "is the new novel from internationally-acclaimed and best-selling author Nancy Huston. Huston's novel is a profound and poetic story that traces four generations of a single family from present-day California to WW II]Cera Germany. "Fault Lines" begins with Sol, a gifted, terrifying child whose mother believes he is destined for greatness partly because he has a birthmark like his dad, his grandmother, and his great-grandmother. When Sol's family makes an unexpected trip to Germany, secrets begin to emerge about their history during World War II. It seems birthmarks are not all that's been passed down through the bloodlines. Closely observed, lyrically told, and epic in scope, "Fault Lines" is a touching, fearless, and unusual novel about four generations of children and their parents. The story moves from the West Coast of the United States to the East, from Haifa to Toronto to Munich, as secrets unwind back through time until a devastating truth about the family's origins is reached. Huston tells a riveting, vigorous tale in which love, music, and faith rage against the shape of evil.
Praise For Fault Lines…
All told, Fault Lines is thrilling, a masterpiece of unconventional form that fulfills the age-old promise of the novel: to imagine other lives with an unparalleled intimacy and so to convince ourselves that our own lives might too someday be intelligible, to ourselves and to the people we love. Huston has given us one of the most engaging, evocative novels of the year." Anne Julia Wyman, The San Francisco Chronicle

Vivid and lush. . . . Huston keeps us invested in smaller moments . . . These exquisitely evoked scenes are just as formative as the awful secrets at the novel's deepest strata. They may well be the parts that sink deepest into the reader's memory." New York Times Book Review

An intelligent and perceptive writer, has scored handsomely with her 11th novel, which has garnered wide praise in her adopted country of France. . . . Huston writes movingly of the role of history in our liveshow the past is not just a memory, but an affliction that seeps into the blood and gets passed on to subsequent generations, its effects unpredictable and unquantifiable." Vikram Johri, St. Petersburg Times

Masterful and ambitious . . . [Huston] has a fast-paced style, as breathless as Philip Roth's, deceptively light though deeply engaged in current events." Salon

The author writes with power" Amanda Heller, Boston Globe

"Winner of France's Prix Femina and shortlisted for the Orange Prize, Huston's 12th novel captures four generations of a family and examines the decades-long fallout of a dark family secret. The novel proceeds in reverse chronological order from 2004 to 1944 and begins with six-year-old Sol, who is sheltered and coddled by his mother as he immerses himself in all the perversities the Internet can offer. After surgery to remove Sol's congenital birthmark turns out poorly, the extended family takes a trip to great-grandmother Erra's childhood home in Munich. A turbulent history underlies the visit, and after Sol witnesses a tussle between his great-grandmother and great-aunt, the novel skips backwards in time through the childhood of Sol's father, Randall; grandmother Sadie; and finally Erra. Huston's brilliance is in how she gradually lets the reader in on the secret and draws out the revelation so carefully that by the time the reader arrives at the heart of the matter in Munich 1944, the discovery hits with blunt force. Huston masterfully links the 20th century's misery to 21st-century discomfort in razor-sharp portraits of children as they lose their innocence." Publishers Weekly (starred review)

Huston [is] . . . at her most ambitious in this new novel. . . . The multiple viewpoints are well handled and show how children are so often more aware of the poor behavior of adults than adults themselves." Library Journal (starred review)

A tragic historical saga and an engaging and often surprisingly funny story. Huston's prose is attuned to the breathless pattern of her children's voices . . . a captivating read." Observer (UK)

Huston's layering of narratives lends an increasingly integrated understanding of family history, and the structure is so seamlessly handled that we are left with neither dangling ends nor any of the usual sense of mystified frustration inherent in reverse chronology. This is an immaculate novel." The Guardian (UK)

The adventurous, polyphonic structure of Fault Lines . . . testifies to the intricate care [Huston] takes with structure . . . the fault lines of the title are the moments when civilization is stressed to the point of fracture; the clear-eyed six-year old narrators evoke the stress with a disarming absence of rhetoric and complexity that puts into focus the corrupting horrors that adults visit on their world." Times Literary Supplement (UK)

Huston . . . skillfully hooks her readers; each section throws light on its predecessor . . . a compelling and affecting novel." Mslexia (UK)

Cleverly crafted . . . you will be rewarded with a surprisingly satisfying novel." Daily Express (UK)

[Huston's] writing is graceful and fluid and her characters believable and, at times, terribly human. Through four small windows into the lives of four children, she paints a vibrant portrait of a family and its love, loss, and shame." Melbourne Times

A novel of compassion, humor, [and] insight." Good Reading Magazine (Australia)

This ambitious, tightly crafted novel combines the psychological tension of a thriller with sweeping literary brilliance. . . . An intimate novel often at its best chronicling life's smaller, domestic issues . . . Savor it." Sydney Morning Herald

Explosive in its control and its ambition." Le Figaro

Nancy Huston writes with grace and power, and a wisdom that can only come from the heart." Chris Bohjalian, author of Midwives

[Huston] weaves a powerful story, working a thread with love from generation to generation. The acts of one mark the destiny of the next, and for us readers the discovery is fascinating, as we travel back in time. A novel . . . that celebrates the human ability to resist, to have hope and joy, to love, and to start over." Máxima (Portugal)

Nancy Huston's new novel displays the inventiveness, toughness, and technical brilliance we expect from the Governor General's Award-winning author . . . Huston dispenses with the trite devices so prevalent among run-of-the-mill novelists. There are no diaries or love letters uncovered in attics or archives; there is, quite simply, the human voice. . . . The balance of elements simple and complex is masterful; the language is direct and arresting; the story is engaging to the end. It's both a very human story and a novel of ideas, and it's challenging on both levels." Michael Basilières, Globe and Mail (Canada)

Delicately, Nancy Huston is able to give life to those silent tragedies of childhood. With extreme delicacy, she extorts tears from the reader for those daily nothings against which youthful illusions or expectations crash: an unfulfilled promise, a lack of attention, absence of love. No judgment, no demonstration, everyone is, in turn, both victim and executioner." France 3

The greatest achievement of this novel, which unfolds counter-chronologically from 2004 to 1944, is that it makes the reader feel everything at every moment on every level. A true accomplishment, humorous, moving, political: that is what Nancy Huston's latest work is." Le Point

Through the life of a family with troubled and complex roots, Nancy Huston reflects on the atrocities committed by the Nazis by sprawling their consequences over sixty years of modern history. . . . She invites the reader to go back in time and follow the crack that has, for generations, inexorably scarred this family. From one childhood to another, the reader must find the source of beauty marksthe seal of bloodfind that imprint of destiny that will lead to the truth, to the original crack. . . . Lined with cynicism, discretely humorous, this novel, structured at times as a genealogy tree with four branches, at others as a family saga, will enrapture you, literally. . . . A novel written in a brisk and fluid manner, immersed in humanity." Evene (France)

The four narrators of Fault Lines are plagued by questions of identity, and it makes absolutely no difference that each one of them is 6 years old . . . their voices are sophisticated, their understanding of the world nuanced, and it doesn't hurt that Huston's language is practically rippling with energy . . . In the final pages, the four narratives come together seamlessly. The questions are answered, the mysteries revealed, and what we're left with is a complete and troubling portrait of a family undone by its own history." Haaretz
Advertisement