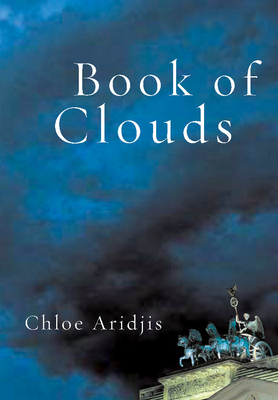 Book of Clouds
Paperback

* Individual store prices may vary.
Description
Book of Clouds is a haunting, masterfully wrought debut novel about a young woman adrift in Berlin, where a string of fateful encounters leads to romance, violence, and revelation. Having escaped her overbearing family a continent away, Tatiana settles in Berlin and cultivates solitude while distancing herself from the city's past. Yet the phantoms of Berlin--seeping in through the floorboards of her apartment, lingering in the abandoned subterranea--are more alive to her than the people she passes on her daily walks. When she takes a job transcribing notes for the reclusive historian Doktor Weiss, her life in Berlin becomes more complex--and more perilous. Through Weiss, she meets Jonas, a meteorologist who, as a child in the GDR, took solace in the sky's constant shape-shifting, an antidote to his grim and unyielding reality. As their three paths intersect and merge, the contours of all their worlds change, culminating in an act of violence that will leave none of them untouched. Unfolding with the strange, charged logic of a dream, Book of Clouds is a profound portrait of a city forever in flux, and of the myths we cling to in order to give shape to our lives.
Praise For Book of Clouds…
Named one of the 10 Best Books Set in Berlin by The Guardian (UK)
"Beautifully evocative." Malcolm Burgess, The Guardian

"A hypnotic first novel . . . [Book of Clouds] has the power of dreams and still hasn't left me."--Junot Diaz, Salon.com (Best Books of 2009, Authors' Picks)

First novels by young writers who see the world with a fresh, original vision and write about it with clarity and restraint are rare enough to begin with. When you add in the fact that Chloe Aridjis's Book of Clouds is also a stunningly accurate portrait of Berlin, as well as a thoughtful portrayal of a young Mexican Jew drifting through her life abroad, this novel becomes required reading of the most pleasurable sort. . . . A book that has so much to recommend it, not least its ability to convey both actual and distorted realities at once."Wendy Lesser, The New York Times Book Review

Spiked with a dreamlike urban surrealism. . . . Tatiana is deeply inhabited by her author, who moves calmly from one precinct to another in Tatiana's unusual mind. . . . Magic and poetry are everywhere in Book of Clouds . . . An unsettling atmosphere unlike anything in recent fiction."Regina Marler, Los Angeles Times

Once in a while a book comes along and does what it's meant to do. It carves out a space for itself in the memory and it settles there, changing the way we see the world. . . . Like Gogol, Chloe Aridjis is interested in caricatures of urbanity, the space between comedy and metaphysical horror, and the confrontation between character and our own atavistic fears. Quiet, brave, and utterly unique, [Book of Clouds] will disturb, satiate, and change the way you think."The Times (UK)

A stirring and lyrical first novel by a young writer of immense talent."Paul Auster

Exquisitely written, Book of Clouds is a perfect Berlin story for our unsettled times, and a remarkable debut."Francisco Goldman

[An] exceptional debut novel . . . Readers who know Berlin will find Aridjis's re-creation of it almost uncanny, achieved with great clarity of visionyou're right there, every momentbut also with such economy, using just a few carefully observed details. Those who do not know the city will feel somehow sure they do by the end of the book. . . . Book of Clouds is a beautifully turned piece of writing of extraordinary assurance . . . and as natural as breathing. Both vivid and dreamlike, at once very precise in its images and also enchantingly broad-brush atmospheric, this is a debut more captivating than any I've read in some time."Daniel Hahn, The Independent

Chloe Aridjis has achieved something quite astonishing in a first book by a young writer: a rethinking of one of our most complacent forms, the historical novel. . . . The writer [Aridjis] calls to mind is the Modernist Haruki Murakami, with his unsolved riddles and ultra-cool characters."Helen Rumbelow, The Times (UK)

Aridjis is an insightful observer of post-reunification Berlin, its restless nightlife, its transient flea-markets, its shifting landscape of neglect and gentrification, the ghosts of its past and the chilling rise of the far right. Her lyrical, restrained prose conjures a dream-like atmosphere that borders on magical realism. This haunting debut is a significant and memorable addition to the literature of a troubling city."CJ Schüler, The Independent

Original and nuanced . . . Provocative . . . Like WG Sebald reborn as a young woman, [Tatiana] walks the [Berlin] streets . . . [as] the weight of history presses in. . . . [Book of Clouds is] an entirely refreshing portrait of young womanhood, it is unselfconscious, uncompromising, wholly authentic: a fraying mass of narrative loose ends, it is also somehow satisfying in its open-endedness. . . . A most unusual debut."Justine Jordan, The Guardian

Fresh and original . . . A portrait of Berlin, a city famed for its richness and strangeness, hauntingly captured by Aridjis . . . [who] shares [Murakami's] sense of dream-like wandering."Francesca Segal, The Observer

Brave . . . Weighty in its intelligence and thoughtfulness. Aridjis pens an odd kind of love letter to Berlin . . . [in a] highly appealing writing stylewhich is clean and spare, restrained yet direct. . . . [Aridjis] impressively conjures Berlin as an essentially unknowable place in spite of all the history we think we know about it."Lesley McDowell, The Scotsman

An extended pyschogeographical meditation on the tension between boundaries of all kinds and the spaces both within and outside them. . . . Book of Clouds is strongly reminiscent of Paul Auster's New York Trilogy. . . . It's so beautifully written and stylistically coherent: a thoughtful and sincere exploration of the ways in which cities encode and embody memory, to be savoured slowly and allowed to linger in the mind."F. T. Huffkin, Belletrista

What a perfectly odd, summation-defying book this is. . . . Nothing can budge the reader once she has turned the first page."Beth Kephart Books

Chloe Aridjis's Berlin is full of nebulae. Clouds, fog, memory, the pastthese atmospheric and historical forces surge up and surround the characters of Aridjis's beautiful debut novel, Book of Clouds. . . . With episodes of delightful descriptive acuity . . . uncertainty might be Aridjis's fictional specialty, but she captures it with rare incisiveness."Chloe Schama, B&N.com

The opening is a knockout. . . . Aridjis beautifully captures Tatiana's conflicting sense of certainty and impossibility . . . in this novel of ideas."Kirkus Reviews

Book of Clouds is a post-Sebaldian, post-Benjamin peripatetic meditation, at once casual and deeply sourced, on post-Wall Berlin. . . . One of my favorites this year."Ali Smith, Times Literary Supplement (UK)

Irresistible . . . Aridjis brings a bit of realism, a bit of wonder, a hint of darkness and true originality to this sharp, lyric and beguilingly strange tale of a life in flux. . . . [The novel] soars and shimmers through its assured writing, whimsical observations and its sheer ease. . . . Book of Clouds is what happens when a gifted writer heeds her masters and also listens to herself. . . . [An] offbeat, engaging and compelling narrative with wry intelligence and a grasp of the darker fears of the imagination."Eileen Battersby, The Irish Times

A short, haunting novel . . . A sensitive portrait of how it feels to scratch the surface of a foreign city."Ruth Atkins, Bookseller (Booksellers' Choice)

Aridjis's incandescent prose delivers an atmospheric evocation of Berlin and the ghosts of history that perpetually haunt it."Sean P. Carroll, Bookslut.com

Book of Clouds is a startling and original reflection on a city that resists amnesia: traces of Berlin's past are everywhere. Aridjis has found them with the instinct of a dream-catcher and the gravitas of an historian. . . . . [A] mesmerizing experience. . . . Aridjis has drawn a small world of tangential and sometimes chaotic meetings. But it's not random: like the clouds whose patterns reveal the threat of rain or the likelihood of a fine day, Aridjis' own map of Berlin is both momentary and eternal. Tatiana's voyage takes us through a city catacombed by its past, yet canopied with great potentiala place where identities may be re-shaped and the self can ease itself into the flow of history."Eve Lucas, ExBerliner.com
Grove Press, Black Cat, 9780802170569, 204pp.
Publication Date: March 3, 2009