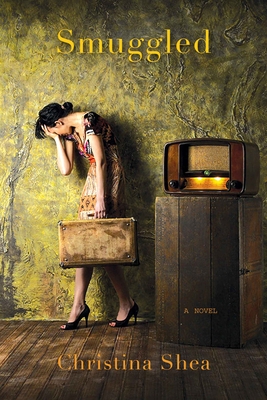 Smuggled (Paperback)
Grove Press, Black Cat, 9780802170866, 294pp.
Publication Date: July 5, 2011
* Individual store prices may vary.
Description
Sweeping from post-WWII rural Romania to the cosmopolitan Budapest of 1990, Christina Shea's Smuggled is the story of Eva Farkas, who loses her identity, quite literally, as a young child when she is smuggled in a flour sack across the Hungarian border to escape the Nazis. Five-year-old Eva is trafficked from Hungary to Romania at the end of the war, arriving in the fictional border town of Crisu, given the name Anca Balaj by her aunt and uncle and instructed never to speak another word of Hungarian again. "Eva is dead," she is told. As the years pass, Anca proves an unquenchable spirit, with a lust for life even when political forces threaten to derail her at every turn. Time is layered in this quest for self, culminating in the end of the Iron Curtain and Anca's reclaiming of the name her mother gave her. When Eva returns to Hungary in 1990, a country changing as fast as the price of bread, she meets Martin, an American teacher, and Eva's lifelong search for family and identity comes full circle as her cross-cultural relationship with Martin deepens through their endeavor to rescue the boy downstairs from abuse. An intimate look at the effects of history on an individual life, Smuggled is a raw and fearless account of transformation, and a viscerally reflective tale about the basic need for love without claims.
Praise For Smuggled…
The narrative follows tenacious protagonist [Eva] through fifty years of her harrowing, yet resilient, life and the devastating historical periods of Communism, the Holocaust, and the oppression of Nicolae Ceausescu, the cruel secretary general of the Romanian Communist Party. Shea's elegant, pared-down prose . . . takes a significant slice of history and adroitly contains it into a tight, intimate story, where Eva collects bits and pieces of her shattered self, and stitches together a life of new possibility and humanity." Boston Globe

"[Written] in poetic and emotionally restrained language . . . Evocative . . . Lyrical . . . An engaging read . . . Shea demonstrates her mastery of physical description and realistic detail."Washington Indepdent Review of Books

"Shea does an excellent job of capturing the individuality at the heart of a war that most readers know only from textbook summaries. . . . A satisfying read." Kirkus Reviews

"Compelling . . . Affecting . . . Reveals how history can impact individual lives." New York Journal of Books

Delivers a sure sense of . . . totalitarianism's capacity to grind down the soul. . . . With a luminous ending." Library Journal

"Surprising yet realistic . . . Shea's often painful chroncile is conveyed in beautifully sculpted language, alive with vivid prose and intricately layered metaphor. . . . But what might be a grim tale rises above its brutal context on delicate wings. Eva's indomitable spirit provides the message of hope that gives this honest account the sheen of magic every story needs. When I had finished reading the book, I had the urge to pres it on someone else. It is a book to love and to share. Pass it on." Belletrista blog
or
Not Currently Available for Direct Purchase