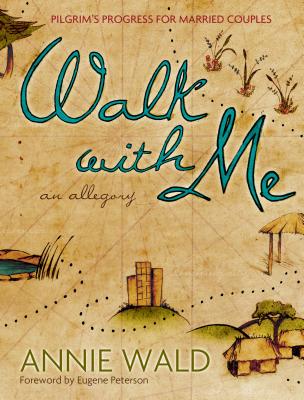 Walk with Me (Paperback)
An Allegory
River North, 9780802405937, 278pp.
Publication Date: September 1, 2012
* Individual store prices may vary.
or
Not Currently Available for Direct Purchase
Description
Peter and Celeste choose to travel as one on the lifelong journey to the King's City. They are blissfully in love and bound to each other by the Cords of Commitment. Shortly after visiting the Moon of Honey they discover that the journey proves much more difficult than they expected. When they find themselves laboring through the Swamp of Selfishness, crossing the dismal Plains of Distance, and nearly becoming separated by the River of Unfaithfulness, their love for each other and for the King is challenged. They must choose whether to continue on together, not knowing if they can be warmed again by the Kindling of Affection, or visit the Valley of Cut Cords to journey alone once more.
Inspired by the timeless classic Pilgrim's Progress, Annie Wald's Walk with Me exposes the journey of marriage as the epic passage that it is and the refining process it can become.
About the Author
ANNIE WALD is an author whose fiction and nonfiction has appeared in many publications and anthologies. A former publishing executive and editor, she now lives in Morocco where her husband is pastor of an international church. They have two daughters and four grandchildren.
Praise For Walk with Me: An Allegory…
"John Bunyan's Pilgrim's Progress became a timeless classic. Annie Wald's, Walk with Me deserves a spot on the same shelf. That's powerful praise for a debut book author, even though she has many anthologies and short stories to her credit. This amazing book of insightful wisdom belongs on every pastor's, counselor's married or engaged couple's bookshelf."
--Gail Welborn, Examiner.com, August 31, 2012.
"Walk with Me is at both times a mirror and a crystal ball. Not to mention the storytelling is superb."
-- Laura Boggess, The Wellspring, lauraboggess.com, October 26, 2012
Advertisement