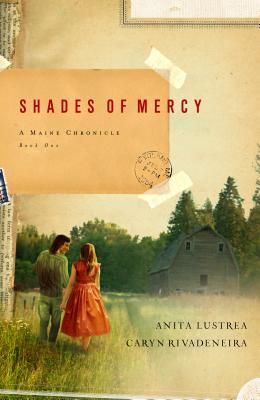 Shades of Mercy (Paperback)
River North, 9780802409683, 260pp.
Publication Date: September 1, 2013
* Individual store prices may vary.
or
Not Currently Available for Direct Purchase
Description
It's 1954 and the world is about to change--including the far Northwoods of Maine. But that change can't happen soon enough for fourteen-year-old Mercy Millar. Long tired of standing in as the "son" her father never had, Mercy's ready for the world to embrace her as the young woman she is--as well as embrace the forbidden love she feels.
When childhood playmates grow up and fall in love, the whole community celebrates. But in the case of Mercy and Mick, there would be no celebration. Instead, their relationship must stay hidden. Good girls do not date young men from the Maliseet tribe, at least not in Watsonville, Maine. When racial tensions escalate and Mick is thrown in jail under suspicion of murder, Mercy nearly loses all hope--in love, in her father, and in God Himself.
About the Author
ANITA LUSTREA is a graduate of Moody Bible Institute, a seasoned radio veteran, and co-host of Moody Broadcastings Midday Connection (www.middayconnection.org). She is the co-author of Daily Seeds from Women who Walk in Faith, Come to Our Table: A Midday Connection Cookbook, and author of What Women Tell Me. Anita lives in the western suburbs of Chicago, Illinois with her husband, Mike, and their son. Check out Anitas website for more information www.anitalustrea.com. CARYN DAHLSTRAND RIVADENEIRA is a writer, speaker, and works on the worship staff at Elmhurst Christian Reformed Church. Shes the author of Known and Loved: 52 Devotions from the Psalms (Revell, 2013), Grumble Hallelujah: Learning to Love Life When It Lets You Down (Tyndale House, 2011) and Mamas Got a Fake I.D.: How to Reveal the Real You Behind All that Mom (Waterbrook, 2009), as well as hundreds of blog posts and magazine articles. Caryn is a regular contributor to Christianity Todays Her.Meneutics and to Re: Frame Medias Think Christian. Her work also regularly appears in Relevant and FullFill, along with several other media outlets.Caryn lives outside of Chicago with her husband, three kids and one pit bull. Visit her at www.carynrivadeneira.com. Find her on Facebook at (facebook.com/carynrivadeneira) and on Twitter @CarynRivadeneir
Advertisement