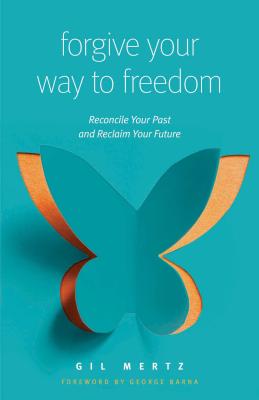 Forgive Your Way to Freedom (Paperback)
Reconcile Your Past and Reclaim Your Future
Moody Publishers, 9780802418203, 208pp.
Publication Date: July 3, 2018
* Individual store prices may vary.
Description
Have you ever been hurt by someone else that you needed to forgive? Have you ever hurt someone else and needed to ask their forgiveness? Do you find the forgiveness process difficult? Could unforgiveness be keeping you from peace and joy in your life?
If you answered yes to any of these questions, this book is for you. Forgiveness impacts everyone of us—every relationship, every family, every business, every culture. And the truth is, no one benefits more than us when we forgive, and no one suffers more than us when we don't.
Okay, so you know you're supposed to forgive, but how do you actually do it? Forgive Your Way to Freedom lays out a highly practical, biblical process that helps you walk, step-by-step, through the journey teaching you to:
Release your power of forgiveness
Resolve the pain of your past
Restore your peace in the present
Reclaim your purpose for the future
Forgiveness has the power to transform lives, restore relationships, heal families, unite businesses, and rebuild nations. Because when we forgive, we are most like God. When you forgive your way to freedom, there is nothing you can't do!
About the Author
GIL MERTZ is Assistant to the President at the Family Research Council in Washington, D.C. He has been involved with full-time Christian service for nearly forty years and draws from a vast background of ministry with international missions, humanitarian causes, public policy, and consulting. He is a former pastor and radio talk show host. His daily commentaries on forgiveness have been broadcast on more than 300 stations across America. Gil and his wife Patricia reside in southern California and have three children and three grandchildren.