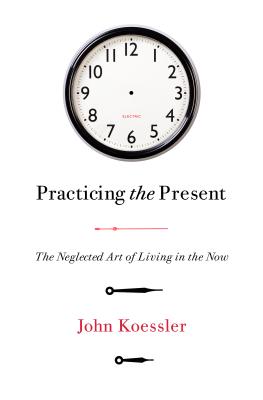 Practicing the Present (Paperback)
The Neglected Art of Living in the Now
Moody Publishers, 9780802418685, 224pp.
Publication Date: June 4, 2019
* Individual store prices may vary.
Description
The present is more than a place where the past comes to rest.
It is more than a staging ground for the future.
The present is where God shows up.
We live our lives in the present, but often our minds are racing toward the future or overwhelmed by the past. We want to change the past and control the future, but usually all we really do is exhaust ourselves in the here and now. Writing especially with church leaders in mind, Dr. John Koessler, a former pastor and professor, teaches you how to evade the tyranny of past regrets and future plans and meet God right where you are, in the present.
About the Author
JOHN KOESSLER serves as chair of the Pastoral Studies department in the undergraduate school of the Moody Bible Institute where he has served on the faculty since 1994. Prior to joining the Moody faculty, John served as pastor of Valley Chapel in Green Valley, IL for nine years. He is an award-winning author who has written thirteen books and numerous magazine articles. He writes the monthly Theology Matters column for Today in the Word and is a frequent workshop leader at the Moody Pastor's Conference. John is married to Jane and they have two adult sons. They live in Munster, IN.