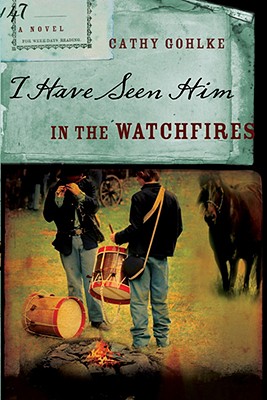 I Have Seen Him in the Watchfires (Paperback)
Moody Publishers, 9780802487742, 331pp.
Publication Date: September 1, 2008
Description
The bonds linking family and the lines separating enemies have become very blurry for 17-year-old Robert. With his father away fighting for the Union, Robert must decide to act alone in order to help his ailing mother, extricate his injured Confederate Uncle, and bring relief to his cousin, Emily. When he unwittingly gets entangled in a Confederate escape plot, Robert must forge his anger and shame into a new determination to save his family. And, perhaps, he must also realize that the saving might not be entirely up to him. Honor and duty to God and country aren t as clear-cut as he hoped them to be.
About the Author
Born on a farm in the North Carolina Piedmont, CATHY GOHLKE was third in a family of four children. Cathy s first novel, "William Henry is a Fine Name," was awarded the 2007 Christy Award for Best Young Adult novel, was a finalist for the 2007 Christy Award for Best First Novel, and was awarded second place for the American Christian Fiction Writers 2007 Book of the Year Long Historical. Her second novel, " I Have Seen Him in the Watchfires," was released in September 2008 and was chosen by "Library Journal" as one of the best Christian fiction books of 2008. Cathy and her husband, Dan, live in Elkton, Maryland and have two grown children."
Advertisement