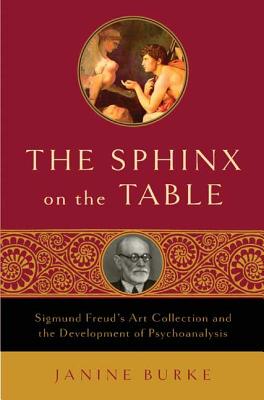 The Sphinx on the Table: Sigmund Freud's Art Collection and the Development of Psychoanalysis (Hardcover)
Sigmund Freud's Art Collection and the Development of Psychoanalysis
Walker & Company, 9780802715036, 384pp.
Publication Date: November 14, 2006
* Individual store prices may vary.
or
Not Currently Available for Direct Purchase
Description
Sigmund Freud's collection of Egyptian, Greek and Roman antiquities is one of the art world's best-kept secrets. Over a forty year period he amassed an extraordinary array of nearly three thousand statues, vases, reliefs, busts, rings and prints.
For Freud, psychoanalysis and his art collection developed together in a symbiotic, nourishing relationship, each informing and enriching the other. Freud used myth to illustrate controversial theories like the Oedipus complex, situating ancient symbolism in a modern context. He explored the archaeology of the mind, unearthing his patients' dreams and memories while creating a personal museum of ancient treasure. Freud compared the process to analysis, where he, "cleared away material, layer by layer," to the technique of excavating a buried city.
To create a portrait of Freud the art collector, Janine Burke builds a vibrant, richly detailed and intimate image of his life and times, tracing Freud's taste for beautiful things back to his earliest years. "The Sphinx on the Table" is set against the glittering, decadent, backdrop of fin-de-siecle Vienna where an artistic flowering took place in painting, theater, writing and architecture.
About the Author
Janine Burke is the award-winning author of fifteen books of art history, biography and fiction. She has lectured extensively on art, curated exhibitions, written for newspapers and journals and acted as a consultant to films and documentaries. Dr. Burke has the cooperation of the Freud Museum, London where the collection is housed.
Advertisement