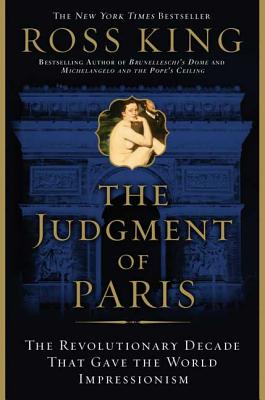 The Judgment of Paris (Paperback)
The Revolutionary Decade That Gave the World Impressionism
Walker & Company, 9780802715166, 448pp.
Publication Date: December 1, 2006
Description
While the Civil War raged in America, another revolution took shape across the Atlantic, in the studios of Paris: The artists who would make Impressionism the most popular art form in history were showing their first paintings amidst scorn and derision from the French artistic establishment. Indeed, no artistic movement has ever been quite so controversial. The drama of its birth, played out on canvas and against the backdrop of the Franco-Prussian War and the Commune, would at times resemble a battlefield; and as Ross King reveals, it would reorder both history and culture, and resonate around the world.
About the Author
Ross King is the author of the bestselling Brunelleschi's Dome and Michelangelo & the Pope's Ceiling, as well as the novels Ex-Libris and Domino. He lives in England, near Oxford.
Advertisement