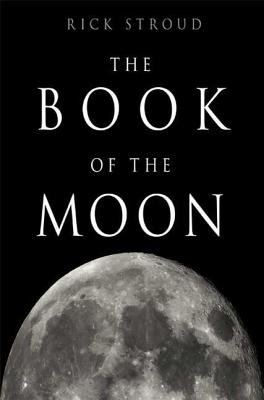 The Book of the Moon (Hardcover)
Walker Books, 9780802717344, 368pp.
Publication Date: June 23, 2009
* Individual store prices may vary.
Description
To celebrate the fortieth anniversary of man's first steps on the moon, a visually striking cornucopia of everything worth knowing about our closest neighbor in space.

Can you remember where you were on July 20, 1969, when, in one of the iconic moments of the twentieth century, Neil Armstrong took his first steps on the moon? The distant object that had fascinated mankind for millennia suddenly got much closer. Rick Stroud has been obsessed with the moon since childhood, and here provides the culmination of that passion—an utterly original and absorbing account of all things lunar, a book that celebrates the physics that created the moon and the technology that took us there as much as its magic and mystery.
Opening with the debatable story of how the moon was formed (scientists still don't agree on this), Stroud then turns to the stories of mankind's fascination with Earth's satellite—from Babylonian astronomers thousands of years before Christ, to the Greek, Roman, and Arab scientists who paved the way for the Renaissance, to the astronomers and astronauts of our time. He delves into the mythology and astrology that have inspired civilizations and cultures the world over, alongside the scientific and medicinal advances that have come from our lunar connection.
Filled with original lists, intriguing statistics, and compelling images, The Book of the Moon draws us closer to the rocky orb that may hold the secrets of our own Earth's beginnings.
About the Author
Rick Stroud is a writer and television director who has directed such actors as Pierce Brosnan, John Hurt, Ian Holme, David Suchet, Celia Imrie and Joanna Lumley. Earlier in his career he was the associate producer of Brideshead Revisited. He has won an Emmy and been nominated for a BAFTA. He is the author of The Book of the Moon and The Phantom Army of Alamein: How the Camouflage Unit and Operation Bertram Hoodwinked Rommel, and with Victor Gregg has written Rifleman and King's Cross Kid. He is currently working on a book about the kidnapping by the SOE of General Kreipe from his headquarters on Nazi occupied Crete. He lives in London.
or
Not Currently Available for Direct Purchase