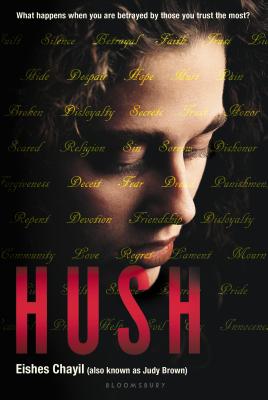 Hush (Hardcover)
Walker Childrens, 9780802720887, 368pp.
Publication Date: September 14, 2010
Other Editions of This Title:
Paperback (2/28/2012)
* Individual store prices may vary.
Description
Inside the closed community of Borough Park, where most Chassidim live, the rules of life are very clear, determined by an ancient script written thousands of years before down to the last detail—and abuse has never been a part of it. But when thirteen-year-old Gittel learns of the abuse her best friend has suffered at the hands of her own family member, the adults in her community try to persuade Gittel, and themselves, that nothing happened. Forced to remain silent, Gittel begins to question everything she was raised to believe.
A richly detailed and nuanced book, one of both humor and depth, understanding and horror, this story explains a complex world that remains an echo of its past, and illuminates the conflict between yesterday's traditions and today's reality.
About the Author
Eishes Chayil (a pseudonym meaning "woman of valor"; pronounced AY-shis CHEYE-el) was raised in a world of Chassidic schools, synagogues, and summer camps. She lives in New Jersey with her family.
Praise For Hush…
"I expected Hush to be important and harrowing. I did not except it to be warm and funny, too…I hope this book finds its way to wounded, fearful kids and their friends, of every faith and ethnicity. Girls who love stories about friendship, feeling isolated, coping with grief and finding the courage to speak out against injustice will particularly respond to Hush… this is a powerful and beautifully edited act of storytelling." —Tablet magazine
"Very, very powerful. This is a book that I won't soon forget." —Red House Books (online)
"Fans of Laurie Halse Anderson's Speak should read this book." —The Book Speaker (online)
"I couldn't put Hush down. Gripping, fascinating and poignant, the book is bravely written. …An extremely well-crafted story that keeps you turning pages." —Teenreads.comn (online)
"Hush is unlike anything I have ever read… it was such an honest and real book… if you want to be inspired by a character from a book, this is definitely the girl you should choose… there should be more books like Hush out there." —Katie's Book Blog (online)
"Hush is a powerfully haunting book. The author… is giving a voice to all those who have remained silent, and with Hush I believe she does." —Green Bean Teen Queen (online)
"HUSH is an amazing story and one that needed to be told. It is a story that deserves to stay in our thoughts for a very long time." —Booking Mama (online)
"… I could gush about the details forever… this was a truly great novel." —One Book Time (online)
"It was a wake up call for me, and I think it will leave a big impression on young readers... this is a book that will stick with readers for a long time…" —Stacked Books (online)
or
Not Currently Available for Direct Purchase