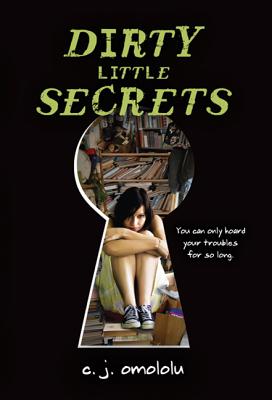 Dirty Little Secrets (Paperback)
Walker Childrens, 9780802722331, 224pp.
Publication Date: March 15, 2011
Other Editions of This Title:
Hardcover (2/1/2010)
* Individual store prices may vary.
Description
Everyone has a secret. But Lucy's is bigger and dirtier than most. It's one she's been hiding for years-that her mom's out-of-control hoarding has turned their lives into a world of garbage and shame. Tackling an increasingly discussed topic that is both fascinating and disturbing, C. J. Omololu weaves an hour-by-hour account of Lucy's desperate attempt to save her family. Readers join Lucy on a path from which there is no return, and the impact of hoarding on one teen's life will have them completely hooked.
About the Author
C. J. Omololu (Oh-moh-LOH-loo) didn't grow up in a hoarded home, but has seen what the disorder can do to a family. Her research with the organization Children of Hoarders informed Dirty Little Secrets, which is her first novel. She lives in Northern California with her husband and two sons. www.cynjay.blogspot.com
or
Not Currently Available for Direct Purchase