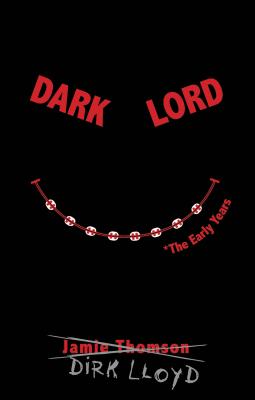 Dark Lord (Hardcover)
The Early Years
Walker & Company, 9780802728494, 290pp.
Publication Date: October 2, 2012
Other Editions of This Title:
Paperback (1/7/2014)
* Individual store prices may vary.
Description
The Dark Lord is confounded when he awakens in the middle of a small town on a planet he's never seen before. What is this strange place, why do they keep calling him Dirk Lloyd, and why is he powerless against these earthlings who insist on finding his parents? Could it be that Dirk Lloyd is really a human incarnation of the Dark Lord who, after a cataclysmic final battle with his arch nemesis, was hurled into the Pit of Uttermost Despair, aka Earth? Or is he just a lost and confused boy? The Dark Lord "must" regain his rightful place in the universe before his powers of domination and destruction are lost forever, and help comes from a most unlikely source . . . a human friend.
Readers will delight in this wickedly humorous tale as the Dark Lord-theIncarnation of Evil, The World Burner-finds that even he might have a good side.
About the Author
Originally from a world beyond our own, DIRK LLOYD lives in the town of Whiteshields, England, where he spends most of his time trying to get back home to his Iron Tower in the Darklands. Some of his achievements include: building the Iron Tower of Despair, raising vast armies of Orcs and Goblins, the casting of mighty spells and enchantments (including the spell that forced JAMIE THOMSON to submit to his will and record his life story), and excelling in English, science, and math classes in school.
or
Not Currently Available for Direct Purchase