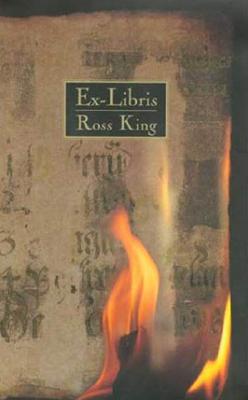 Ex-Libris
A Novel (Dorothy Martin Mysteries)
Hardcover

* Individual store prices may vary.
Other Editions of This Title:
Paperback (5/28/2002)
Description
The second novel, by the author of Brunelleschi's Dome, and Michelangelo and the Pope's Ceiling is an elaborate historical mystery.Responding to a cryptic summons to a remote country house, London bookseller Isaac Inchbold finds himself responsible for restoring a magnificent library pillaged during the English Civil War, and in the process slipping from the surface of 1660s London into an underworld of spies and smugglers, ciphers and forgeries.As he assembles the fragments of a complex historical mystery, Inchbold learns how Sir Ambrose Plessington, founder of the library, escaped from Bohemia on the eve of the Thirty Years War with plunder from the Imperial Library. Inchbold's hunt for one of these stolen volumes -- a lost Hermetic text -- soon casts him into an elaborate intrigue. His fortunes hang on the discovery of the missing manuscript but his search reveals that the elusive volume is not what it seems and that he has been made an unwitting player in a treacherous game.
Walker Books, 9780802733573, 400pp.
Publication Date: January 1, 2001
About the Author
Born and raised in Canada, Ross King has lived in England since 1992. In 2002—03, two books of his were published in the United States, Domino, about the world of masquerades and opera in 18th century London and the New York Times bestselling Michelangelo and the Pope's Ceiling.
Nominated for a National Book Critics Circle Award in 2003 in the category of critisicm, in Michelangelo and the Pope's Ceiling King tells the story of the four years—1508-1512.—Michelangelo spent painting the ceiling of the newly restored Sistine chapel. In this extraordinary book, he presents a magnificent tapestry of day-to-day life of the ingenious Sistine scaffolding and outside in the upheaval of early 16th century Rome.
King's highly acclaimed Brunelleschi's Dome: How a Renaissance Genius Reinvented Architecture, was an instant hit in the U.S., landing on the New York Times, Boston Globe and San Francisco Chronicle bestseller lists and becoming a handselling favorite among booksellers. Brunelleschi's Dome was chosen "The 2000 Book Sense Nonfiction Book of the Year" and a Book Sense 76 top ten selection.
Anyone familiar with Ross King's writing knows that he has an astonishing knowledge of European cultural history. He originally planned a career in academia, earning his Ph.D. in English Literature and moving to England to assume a research position at the University of London.
King lives near Oxford, England, in the historic town of Woodstock, the site of Blenheim Palace. He is a devoted cyclist and hikes regularly in both the Pyrenees and the Canadian Rockies.
or
Not Currently Available for Direct Purchase