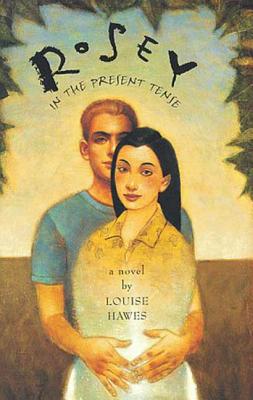 Rosey in the Present Tense (Paperback)
Walker Childrens, 9780802776037, 144pp.
Publication Date: January 1, 2002
* Individual store prices may vary.
Description
Six months have passed since Rosey Mishimi's fatal accident. But Franklin still can't adjust to being without her. Every day he feels as though he's moving underwater, just going through the motions. Remembering Rosey is the only thing that brings him any relief.
He is used to having conversations with her in his head, but when Rosey starts to talk back to him one night, Franklin can't believe his ears. Is she really there with him, or just a figment of his imagination? At first Franklin doesn't care as long as it means having his Rosey back. But as the days pass it becomes clear that Franklin's sorrow is bidding Rosey to a life she can no longer have. He knows he must find it in his heart to free the girl he loves so she can find her own destiny. But it is so hard to let go of someone he needs so desperately.
For anyone who has ever been in love or experienced loss, Louise Hawes has crafted a haunting tale of devotion and sacrifice that readers will take to their hearts.
About the Author
Louise Hawes has published over a dozen books for middle grade readers and young adults, including a 1999 nomination for "YA Book of the Year," Rosey in the Present Tense. Winner of the New Jersey Author's Award and two Writing Fellowships from the New Jersey Council on the Arts, she is currently a faculty member of the nation's first MFA in Writing for Children Program at Vermont College. Her adult fiction has appeared in anthologies and literary journals in the U.S. and Canada.
Praise For Rosey in the Present Tense…
"Part love story, part ghost story, the novel offers a compassionate, realistic portrayal of the grieving and healing process from, notably, a young man's perspective. . . . A multifaceted, insightful exploration of heartbreak and loss."—Booklist

"An exceptionally well-written book."—VOYA
or
Not Currently Available for Direct Purchase