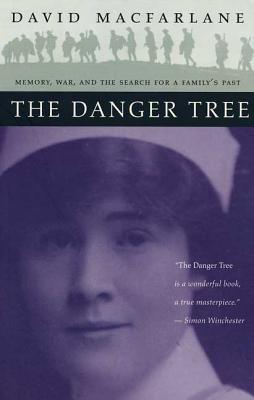 The Danger Tree (Paperback)
Memory, War and the Search for a Family's Past
Bloomsbury USA, 9780802776167, 320pp.
Publication Date: April 1, 2001
* Individual store prices may vary.
Description
Emulating the circuitous tales told by his mother's relatives, the Goodyears of Newfoundland, David Macfarlane has crafted a masterpiece of history and memory that will remain indelibly in the minds of its readers. Macfarlane weaves the major events of Newfoundland's twentieth century-the ravages of tuberculosis; the great seal-hunt disaster; the bitter debate over whether to become part of Canada; and above all, the First World War-into a saga of the ill-starred yet heroic fortunes of his family, who were rarely in control of events but often at the center of them. With deep affection, he brings to life a multigenerational cast of characters who are as colorful as only Newfoundlanders can be-heroes and charlatans, pirates and dreamers, whose humanity manages to illuminate and enrich our own.
About the Author
Holding a B.A. from the University of Toronto, David Macfarlane writes a regular weekly column for Canada's Globe and Mail, for which he won a National Newspaper Award in 1997. He is also the author of one novel, Summer Gone, which won the 1999 Chapters first novel award and was a finalist for the prestigious "Giller Prize". It is available in paperback from Anchor Books. He has also published several short stories and poems. In addition to six gold National Magazine Awards, he has won an "Author's Award for Magazine Writing"-making him the recipient of more Canadian National Magazine Awards than any other writer. Macfarlane lives with his wife and two children in Toronto, and is at work on a book about the marble quarries of Carrara, Italy.
Praise For The Danger Tree: Memory, War and the Search for a Family's Past…
"[An] uncommonly wise and moving book." —Jonathan Yardley, Washington Post
"An altogether remarkable, frequently funny, genuinely moving, and utterly original book." —Jan Morris
"The Danger Tree is absolutely riveting: an extraordinary mixture of history, memory, fiction, and technique that succeeds at every level. I was touched, I was exhilarated, and I was thrilled to read a book that has risen to the challenge of recording...the past in all our hearts." —Michael Ignatieff
"I've just discovered The Danger Tree and am stunned. It is so good." —Alice Munro