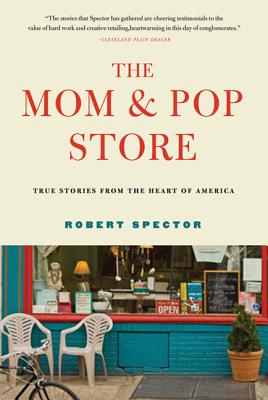 The Mom & Pop Store
True Stories from the Heart of America
Paperback

* Individual store prices may vary.
Other Editions of This Title:
Hardcover (9/15/2009)
MP3 CD (8/2/2016)
November 2009 Indie Next List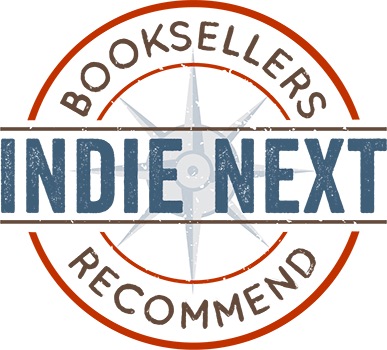 "Robert Spector presents a great vision of local, independent business and its crucial role in the national economy. This is a must-read for anyone interested in the future of unique communities."
— Chuck Robinson, Village Books, Bellingham, WA
View the List
Description
The buying and selling of wares goes back as far as 7500 B.C, and the first retail shops (stalls operated by artisans) were created around 650 B.C. in Turkey. Business journalist Robert Spector, who grew up working in his family's butcher shop in Perth Amboy, New Jersey, set out to discover the current state of independent retailing in America. Spector found that despite a depressed economy, many mom & pop stores have been launched or successfully reinvented by responding to the changing tastes of their patrons, offering good customer service, and fostering a sense of neighborhood identity and camaraderie. From a specialty soda pop shop in Los Angeles to a florist shop in Dayton, Ohio, from a bakery in Chicago to a bookstore in Washington State, mom & pop store owners shared their stories with him, revealing the spirit and tenacity of the small business owner. The Mom & Pop Store reflects the story of this country, for it embraces and cross-references every ethnic group, and virtually every element of our society.
Praise For The Mom & Pop Store: True Stories from the Heart of America…
"Spector takes a close look at successful family businesses across America … And guess what? The mom-and-pop model turns out to be the essence of localism, entrepreneurship and a lot of other very 21st century ideas." —Entrepreneur Magazine
"The stories that Spector has gathered are cheering testimonials to the value of hard work and creative retailing, heartwarming in this day of conglomerates … Readers who enjoy Capra-esque stories about plucky general merchandising outfits run by colorful individualists will enjoy Spector's book." —Cleveland Plain Dealer
"Spector offers a love letter to American small-business people … his book truly sings when [he] recounts his childhood spent in his family's butcher shop and the practical wisdom he gleaned at his father's knee. Cheerful and charming, this is a heartfelt look at life on 'the other side of the counter." —Publishers Weekly
"The most intriguing parts of the book chronicle the struggle of each business to survive in a retail environment in which small businesses must adapt or fail … Lively lessons about business ethics and practices that Fortune 500 companies, the author suggests, would be wise to follow." —Kirkus Reviews
"This excellent book is about real America since 90 percent of all U.S. businesses are family owned or controlled, and though some are large, mostly they are mom and pops." —Booklist
"There's a great deal of good journalism in Spector's book, and it affirms what I've long believed: that this kind of small, family business is integral to the American experience." —Gay Talese
"A warm and personal look at the entry point of American emigrant entrepreneurship. The Mom & Pop Store is part Studs Terkel, part Bill Bryson, as Spector mixes family history with his vast knowledge of retail." —Paco Underhill, author of Why We Buy: The Science of Shopping
"Every business lesson my dad ever taught me was built around the idea of treasuring every single customer. The resourceful entrepreneurs you'll meet in this captivating book live by that simple, but powerful, idea." —Bruce Nordstrom, chairman emeritus, Nordstrom, Inc.
"We need more mom and we need more pop. Do you want to know why? Because they care. Caring matters. If you need proof, Robert Spector has it." —Seth Godin, author of Tribes
"These personal accounts and reminiscences of tenacity, pluck, resourcefulness, and integrity, peppered with a few shakes of history, could forever change your interactions with local businesses." —Jennifer Rockne, director, American Independent Business Alliance (AMIBA)
Walker Books, 9780802777652, 304pp.
Publication Date: August 31, 2010
About the Author
Robert Spector is author of The Nordstrom Way, The Nordstrom Way to Customer Service Excellence, Amazon.Com: Get Big Fast, and Category Killers. He has appeared on the National Business Report, CNN, CNBC, Fox News, Bloomberg Business, CNET News.com, CEO Exchange, NPR's Marketplace Report, and numerous other radio shows. He has written on business for the Wall Street Journal, USA Today, UPI International, NASDAQ Magazine, Customer Service Management, and Corporate University Review; on fashion for Women's Wear Daily and Details, and civil liberties for Parade. He gives dozens of talks every year to business organizations and groups.
or
Not Currently Available for Direct Purchase