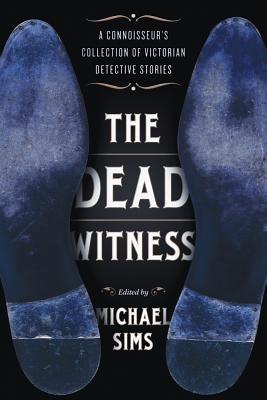 The Dead Witness (Paperback)
A Connoisseur's Collection of Victorian Detective Stories
Walker & Company, 9780802779182, 576pp.
Publication Date: December 20, 2011
Other Editions of This Title:
Hardcover (10/1/2011)
* Individual store prices may vary.
Description
Gathering the finest adventures among private and police detectives from the nineteenth and early twentieth centuries-including a wide range of overlooked gems-Michael Sims showcases the writers who ever since have inspired the field of detective fiction.
From luminaries Mark Twain, Charles Dickens, Bret Harte, Wilkie Collins, and Arthur Conan Doyle to the forgotten author who helped inspire Edgar Allan Poe's "The Murders in the Rue Morgue" to a surprising range of talented female authors and detectives, The Dead Witness offers mystery surprises from every direction. The 1866 title story, by Australian writer Mary Fortune, is the first known detective story by a woman, a suspenseful clue-strewn manhunt in the Outback. Pioneer writers Anna Katharine Green and C. L. Pirkis take you from high society New York to bustling London, introducing colorful detectives such as Violet Strange and Loveday Brooke.
In another forgotten classic, November Joe, the Canadian half-Native backwoods detective who stars in Hesketh Prichard's "The Crime at Big Tree Portage," demonstrates that Sherlockian attention to detail works as well in the woods as in the city. Holmes himself is here, too, of course-not in another reprint of an already well-known story, but in the first two chapters of A Study in Scarlet, the first Holmes case, in which the great man meets and dazzles Watson.
Introduced by Michael Sims's insightful overview of detective fiction, The Dead Witness unfolds the irresistible antecedents of what would mature into the most popular genre of the twentieth century.
About the Author
Michael Sims is the author of acclaimed nonfiction books such as The Story of Charlotte's Web, Apollo's Fire: A Day on Earth in Nature and Imagination, and Adam's Navel: A Natural and Cultural History of the Human Form. His anthologies include The Penguin Book of Victorian Women in Crime and Dracula's Guest: A Connoisseur's Collection of Victorian Vampire Stories. He lives in western Pennsylvania.
or
Not Currently Available for Direct Purchase