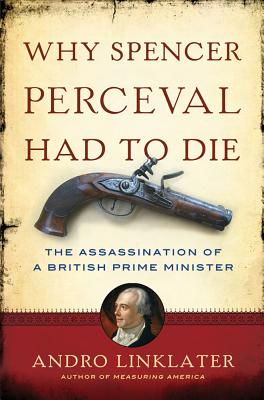 Why Spencer Perceval Had to Die (Hardcover)
The Assassination of a British Prime Minister
Walker & Company, 9780802779984, 296pp.
Publication Date: May 11, 2012
Other Editions of This Title:
MP3 CD (7/26/2016)
Hardcover (5/1/2012)
* Individual store prices may vary.
Description
At approximately 5:15 P.M. on the afternoon of May 11, 1812, Spencer Perceval, the all powerful prime minister of Great Britain, was fatally shot at short range in the lobby of Parliament by John Bellingham, a Liverpool businessman. Perceval polarized public opinion: Revered by some and hated by others for his fight against the lucrative slave trade, he domineeringly kept Britain at war against Napoleon and was driving her into war with the United States despite the huge economic drain of each, raising taxes to new heights to finance his decisions. Bellingham was not alone in blaming Perceval and his government for their ruinous policies; indeed, he claimed to have killed Perceval "as a matter of justice," and believed he would not only be exonerated, but also applauded for his action. But he was not to enjoy relief; within a week, granted the briefest of trials that trampled his right to due process, he was hanged.
In "Why Spencer Perceval Had to Die," Andro Linklater examines the assassination against the dramatic events of the time with the eye and insight of the finest detective. Combing through Bellingham's personal records, including hitherto undiscovered correspondence; piecing together his strange movements through the reports of London's first detective agency; and using the letters and testimony of Bellingham's wife, Linklater convincingly reveals, as nobody has before, the outlines of a conspiracy. While he fired the shot and was solely charged with the crime, John Bellingham clearly did not, as history has stated, act alone.
About the Author
Andro Linklater is the author of Measuring America: How An Untamed Wilderness Shaped the United States and Fulfilled the Promise of Democracy, The Fabric of America: How Our Borders and Boundaries Shaped the Country and Forged Our National Identity, and An Artist in Treason: The Extraordinary Double Life of General James Wilkinson. He lives in England.
or
Not Currently Available for Direct Purchase