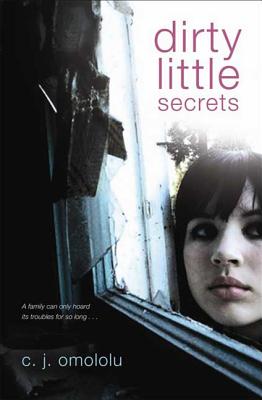 Dirty Little Secrets (Hardcover)
Walker & Company, 9780802786609, 212pp.
Publication Date: February 2, 2010
* Individual store prices may vary.
or
Not Currently Available for Direct Purchase
Description
Everyone has a secret. But Lucy's is bigger and dirtier than most. It's one she's been hiding for years-that her mom's out-of-control hoarding has turned their lives into a world of garbage and shame. Tackling an increasingly discussed topic that is both fascinating and disturbing, C. J. Omololu weaves an hour-by-hour account of Lucy's desperate attempt to save her family. Readers join Lucy on a path from which there is no return, and the impact of hoarding on one teen's life will have them completely hooked.
Praise for Dirty Little Secrets:
"Shocking, tragic, desperate, and believable. . . . a valuable new addition to heartbreaking but honest books about teens." -School Library Journal
"An emotionally charged novel. . .readers will be rapt." -Kirkus Reviews
"A disturbing appraisal of how a mother's obsessive hoarding affects her teenage daughter in this frank novel." -Publishers Weekly.
About the Author
C. J. Omololu (Oh-moh-LOH-loo) didn't grow up in a hoarded home, but has seen what the disorder can do to a family. Her research with the organization Children of Hoarders informed Dirty Little Secrets, which is her first novel. She lives in Northern California with her husband and two sons. www.cynjay.blogspot.com
Advertisement