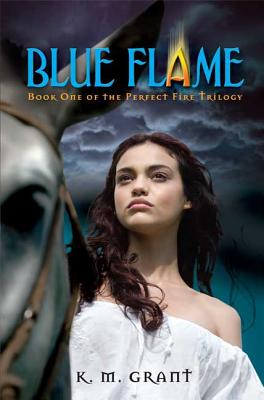 Blue Flame (Hardcover)
Walker & Company, 9780802796943, 246pp.
Publication Date: October 28, 2008
* Individual store prices may vary.
or
Not Currently Available for Direct Purchase
Description
Many years have passed since the Occitanian knights killed Richard the Lionheart in a courageous battle to keep the Blue Flame--sparked at the moment of Christ's death--from falling into the wrong hands. Now it is in danger once again, as enemies from the north draw near. In the midst of this looming battle, lifelong friends Raimon, son of a Cathar weaver, and Yolanda, daughter of a Catholic Count, are falling in love. But a new religious crusade is about to begin, setting boy against girl, family against family, neighbor against neighbor, south against north. Though many seek to possess the Blue Flame, only one person is destined to wield its power to save the people and the sovereignty of the Occitan.
About the Author
K. M. Grant is the author of the acclaimed de Granville trilogy and How the Hangman Lost His Heart, based on her own ancestor, the last man in England to be hung, drawn and quartered. She lives in Scotland and works as a writer and broadcaster.
Advertisement