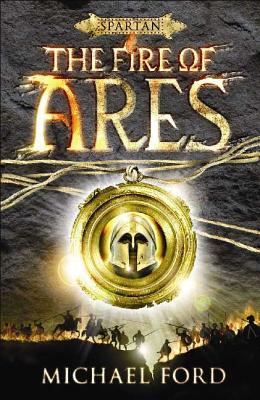 The Fire of Ares: Spartan Quest (Hardcover)
Spartan Quest
Walker Childrens, 9780802797445, 256pp.
Publication Date: February 19, 2008
* Individual store prices may vary.
or
Not Currently Available for Direct Purchase
Description
Lysander, a young Helot slave, knows little about the mysterious pendant he wears round his neck the Fire of Ares. When after a chance meeting, he learns that he is of noble heritage, the pendant takes on new meaning as the link to his father's life and death. Suddenly Lysander is thrust into the life of a Spartan warrior and must struggle to prove himself worthy. But when the pendant is stolen, he must fight to retrieve it, and fulfill its powerful destiny before it is too late.
This action packed tale of honor, glory and epic battles in Ancient Greece will appeal to even the most reluctant readers, and Lysander's rise from slave to Spartan warrior will leave them thirsting for more.
About the Author
Michael Ford read English and Classics at Oxford University, before a stint teaching English in Greece. He worked in children's nonfiction publishing for several years before becoming an editor of adult fiction in West London. Spartan is his first children's novel.
Advertisement