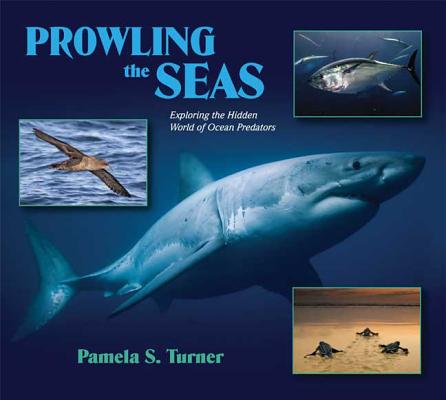 Prowling the Seas: Exploring the Hidden World of Ocean Predators (Hardcover)
Exploring the Hidden World of Ocean Predators
Walker & Company, 9780802797483, 39pp.
Publication Date: October 27, 2009
* Individual store prices may vary.
or
Not Currently Available for Direct Purchase
Description
From the surface of the ocean, it's hard to see any visible signs of life below. But this remarkable ecosystem is teeming with life life that is increasingly under environmental stress. And it is often the predators that sound the earliest warning signs. By tracking a wide variety of ocean predators, the Tagging of Pacific Predators (TOPP) project provides essential cutting-edge information about the state of the ocean's health and the challenges facing all its inhabitants. Acclaimed science writer Pamela S. Turner takes readers along with four predators a leatherback sea turtle, a bluefin tuna, a great white shark, and a Sooty Shearwater on their remarkable journeys. This full-access look will change the way readers view our blue planet.
About the Author
PAMELA S. TURNER has written many science and nature articles for adults and books for children, including Hachiko: The True Story of a Loyal Dog and Gorilla Doctors: Saving Endangered Great Apes, an American Library Association Notable Book and winner of the ASPCA Henry Bergh Award. She lives in Oakland, California, with her family. www.pamelasturner.com
Advertisement