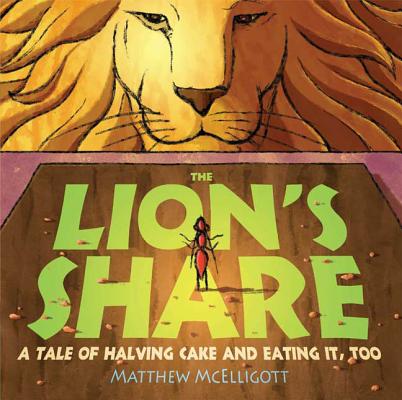 The Lion's Share: A Tale of Halving Cake and Eating It, Too (Hardcover)
A Tale of Halving Cake and Eating It, Too
Walker & Company, 9780802797681, 32pp.
Publication Date: February 1, 2009
Description
When Ant receives a special invitation to dine with Lion, she is ready to be on her best behavior. During dessert, the other guests do not mind their manners, each one taking half of the remaining cake as it is passed around. By the time it reaches Ant, barely a crumb is left for her to share with the King She promises to make up for it by baking another cake for the King, and not to be outdone, all the other animals in turn offer to make twice as many cakes as the next. By the time the hippo speaks up, he's to bake 256 peanut butter cakes With McElligott's signature humor and gorgeous mixed-media art, the math concepts of halving and doubling have never been so much fun.
About the Author
MATTHEW McELLIGOTT is the author of several books for children, including The Lion's Share, Absolutely Not, and Backbeard and the Birthday Suit. He teaches at Sage College and also visits elementary schools around the country. He lives in New York.www.mattmcelligott.com
Advertisement