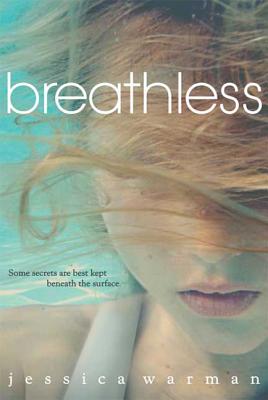 Breathless (Hardcover)
Walker & Company, 9780802798497, 311pp.
Publication Date: September 1, 2009
* Individual store prices may vary.
or
Not Currently Available for Direct Purchase
Description
When Katie Kitrell is shipped off to boarding school, it doesn't take her long to become part of the It Crowd. She's smart, she's cute, and she's a swimming prodigy who has a first-class ticket to any Ivy League school of her choice. But what her new friends, roommate, and boyfriend don't know is that Katie is swimming away from the secrets of her past, and from the schizophrenic older brother, Will, who won't let her go. As Katie's star rises, Will descends deeper into insanity. And when he does the unthinkable, it's all Katie can do to keep her head above water. Largely based on the author's own experiences, "Breathless "is a stunning debut that explores illness and health, love and lust, friends and enemies, and the moneyed world of prep school with a deft, expert hand.
About the Author
JESSICA WARMAN has an MA in creative writing. Her poetry and short stories have been published in Sundress Publications, Stirring: A Literary Collection, the Stickman Review, Penguin Political, and Redivider. Breathless is her first novel. She is 27 years old, a marathon runner, and a mother of two girls.
Praise For Breathless…
*Starred Review* Says 15-year-old Katie, "The only thing I really love is swimming. Sometimes I feel like I don't really exist outside of the water." When her parents send her to boarding school after her schizophrenic brother, Will, attempts suicide, Katie loves the escape that Woodsdale offers from her family: institutionalized and increasingly violent Will; her emotionally distant dad; and her alcoholic mom. She also loves the intensity of the school's swim team, with its motto that "practice isn't over until someone pukes," and she begins a tender relationship with a gorgeous fellow swimmer, Drew, a devout Christian who, unlike most of their classmates, is still a virgin. After a misunderstanding leads to a lie, Katie tells her new friends that Will is dead. Only Katie's roommate, Mazzie, knows the truth, and that shared secret begins the deep friendship at the core of this heartbreaking debut. Stretched over three years, the episodic novel, narrated in Katie's raw voice, meanders occasionally in its focus. But Warman's achingly realistic scenes and characters transcend cliché, and with rare, refreshing honesty and flashes of wry humor, she writes about the intimacy of boarding school, the anguish of family illness, finding a sense of self in sports and in life, and the small, mysterious, imperfect moments that add up to love in all its forms. — Booklist, starred review
*Starred Review*
Though there's plenty of weight in the plot, this isn't a book about events so much as human dynamics, and characterization is vivid and exquisite. Katie is achingly real, and her relationship with her ferocious, guarded, and superbly faithful roommate, Mazzie, is one of the most tender and intimate platonic friendships in YA lit….Since readers make the journey with Katie, they'll sympathize with her choices and failures, and they'll be glad to see, in the closing epilogue from ten years on, that she learns to find her own stability while remaining connected to Will. Along the way to that hard-fought end, they'll find the boarding-school experience enviable, the family situation poignant, and Katie a protagonist they'll understand, support, and forgive. —The Bulletin of the Center for Children's Books,
starred review
*Starred Review*
Katie, 15, is most herself when she is in the water, swimming faster and better all the time. Things were so much simpler when the Kitrells were poor–her family seemed closer. Now that they are financially comfortable, their relationships have deteriorated. Katie's parents become more and more wrapped up in one another, and Katie feels excluded. She is still close to her older brother, Will, who is schizophrenic, and when his behavior becomes more erratic and extreme, she becomes concerned and frightened. Their father, now successful in his psychiatric practice, seems unable to maintain any warm relationships with his children, and sends Katie away to boarding school. There she is accepted by the most popular girls and attracts the attention of gorgeous Drew, captain of the swim team. Katie is also intrigued by her strangely withdrawn roommate and works on building her trust. Eventually, too much drinking, smoking, and worrying about her family take their toll on her swimming performance. When her brother's illness spirals out of control again, Katie faces serious personal losses and challenges that have no simple solutions. Warman treats Will's schizophrenia with stark honesty as seen through his sister's eyes. Similar to Jessica Lee Anderson's
Border Crossing
(Milkweed, 2009), this novel provides an important look at an extremely difficult illness and its effects on a family.
—
School Library Journal,
starred review
Advertisement