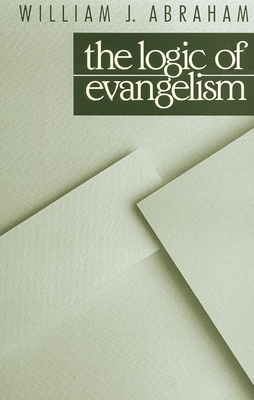 The Logic of Evangelism (Paperback)
William B. Eerdmans Publishing Company, 9780802804334, 245pp.
Publication Date: October 1, 1989
Description
In this book William J. Abraham attempts to address the dearth of modern theology on the topic of evangelism. In contrast both to the traditional focus on proclamation and to the more recent emphasis on church growth, Abraham argues that evangelism should be construed as primary initiation into the kingdom of God. / Fleshing out his thesis by discussing how conversion, baptism, morality, the creed, the gifts of the Holy Spirit, and the classical spiritual disciplines are related to kingdom initiation, Abraham seeks to articulate the implications of his theory of evangelism for the practice of evangelism. / Besides holding forth a specific norm regarding how evangelism should be understood, Abraham also maintains that the sorely needed critical discussion about evangelism should proceed in a particular waynot by drawing up new, specialized schemes but rather by bringing to bear on the topic relevant material from a number of appropriate disciplines. The book thus seeks to provoke or inspire other scholars to pursue critical reflection on evangelism, to further develop the new ground broken here.
Advertisement