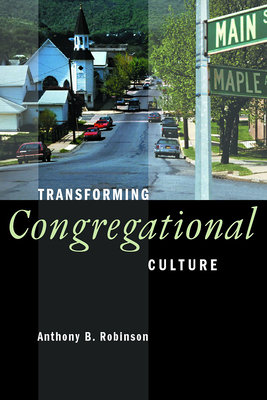 Transforming Congregational Culture (Paperback)
William B. Eerdmans Publishing Company, 9780802805188, 138pp.
Publication Date: January 21, 2003
* Individual store prices may vary.
Description
Many recent books have attempted to address the -crisis- in the mainline church. Anthony Robinson here makes a significant -- and in many ways unique -- contribution to this discussion by bringing his personal insights as a pastor to bear on the issue of renewing congregational life.
Writing from twenty-five years of experience in four congregations of differing size, location, and ethnic makeup, Robinson prescribes concrete changes in the practice of ministry that have been tried, tested, and lived out to great success. At the heart of his framework for church renewal is what he calls -cultural change.- According to Robinson, technical or programmatic change is not sufficient to address the needs of the day. He argues for changing the very culture of mainline congregations, which involves recognizing and fostering their particular gifts and genius rather than trying to remake them into something they are not. His fruitful strategies for renewal touch every aspect of congregational life, from personal spiritual formation to church leadership.