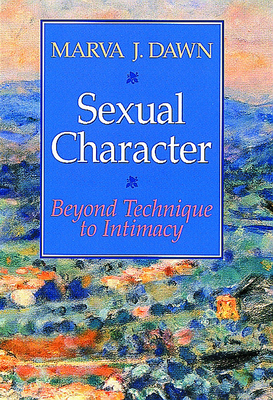 Sexual Character (Paperback)
Beyond Technique to Intimacy
William B. Eerdmans Publishing Company, 9780802807007, 186pp.
Publication Date: June 8, 1993
* Individual store prices may vary.
Description
Aiming to combat the widespread confusion today regarding sexual issues, Marva Dawn offers in this book a clear, fresh biblical understanding of human sexuality. To establish the necessary foundations for new thinking about sexual issues, Dawn explains the importance of distinguishing between social and genital sexuality, discusses the forces in our technological society that jeopardize true intimacy, and outlines the "ethics of character" that forms the basis for discussion in the rest of the book. Holding to a positive biblical vision for sexual character leads Dawn to raise provocative questions that apply in very practical, relevant ways to such issues as friendship, marriage, divorce, teenage dating, homosexuality, and abortion. Written in an engaging, non-preachy style, Sexual Character will benefit all thoughtful Christian adults - ministers, parents, youth group leaders, college students - and provide solid material for church groups.