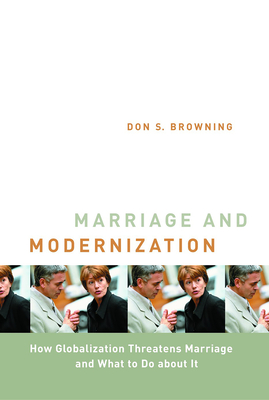 Marriage and Modernization (Hardcover)
William B. Eerdmans Publishing Company, 9780802811127, 272pp.
Publication Date: March 20, 2003
Description
The processes of modernization and globalization promise more wealth and health for many people. But they are also a threat to the stability and quality of marriage and family life. This new book -- at once sobering and constructive -- looks at the impact of these processes on marriage and asks what Christianity, in cooperation with other religions, can do to strengthen married life today. Among the deleterious effects of modernization and globalization on marriage are a worldwide drift of men away from the responsibility of parenthood and the tendency of mothers too readily to take on the task of childrearing alone. After looking at recent research on these and other problems, Don Browning suggests that the cure for modern marital disruption entails reforming and reconstructing the institution of marriage while also nurturing relevant forms of social support. Yet the effort to initiate a "world marriage revival" requires a complex cultural work, and Browning explores the key contributions that the religions of the world must make for such an effort to be successful.
Advertisement