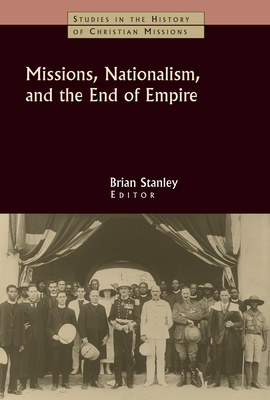 Missions, Nationalism, and the End of Empire (Paperback)
William B. Eerdmans Publishing Company, 9780802821164, 313pp.
Publication Date: October 1, 2003
Description
Christian missions have often been seen as the religious arm of Western imperialism. What is rarely appreciated is the role they played in bringing about an end to the Western colonial empires after the Second World War. Missions, Nationalism, and the End of Empire explores this neglected subject.Respected authorities on the history of missions explore new territory in these chapters, examining from diverse angles the linkages between Christianity, nationalism, and the dissolution of the colonial empires in Asia and Africa. This work not only sheds light on the relation of religion and politics but also uncovers the sometimes paradoxical implications of the church's call to bring the gospel to all the world.
Advertisement