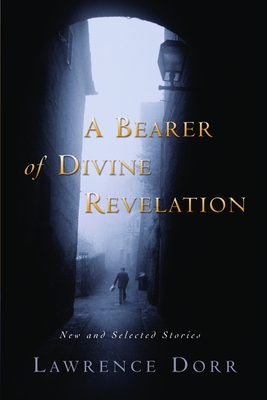 A Bearer of Divine Revelation
New and Selected Stories
Paperback

* Individual store prices may vary.
Description
With a spare eloquence reminiscent of Hemingway and an insistence on divine grace even in the darkest circumstances, Lawrence Dorr writes short stories as powerful as they are profound. The fifteen new and selected stories here, stylistically and substantively rich, follow a central character through episodes reflecting Dorr's own eventful life: his childhood in Hungary; wartime experiences on the Russian front; hardship and poverty; the death of family and friends. With a subtle depth of feeling and a clear, mature voice, Dorr writes of refugees and survivors, and of the social, cultural, and religious chasms that separate them. The book's title story, as an example, follows Dorr's protagonist through Salzburg, Austria, as he struggles to survive both physically and spiritually in the aftermath of World War II. Each of these stories has its own plot, but the book as a whole offers a subtle yet powerful story line that underscores the protagonist's deepening sense of life's meaning and grace. Dorr's literary odyssey is a pilgrim's progress: from trials and anguish come hard-won understanding and hope. While war and pain bring loss -- of friends, of family, of faith, of God -- slowly a new life, a new faith, and a new love emerge, and with them a deep peace.
William B. Eerdmans Publishing Company, 9780802821232, 185pp.
Publication Date: October 15, 2003