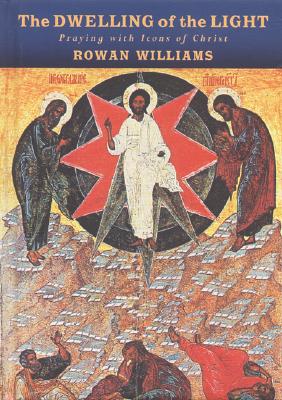 The Dwelling of the Light: Praying with Icons of Christ (Hardcover)
Praying with Icons of Christ
Wm. B. Eerdmans Publishing Company, 9780802827784, 83pp.
Publication Date: April 1, 2004
* Individual store prices may vary.
or
Not Currently Available for Direct Purchase
Description
To look at an icon of Christ is to do far more than view an image of a human life lived long ago. As Christians in the Orthodox tradition have understood for nearly fifteen hundred years, it is to be brought into the presence of the one who radiates the light and love of God. Such an encounter cannot leave the viewer unchanged.
Drawing on this rich source of spiritual devotion, Archbishop Rowan Williams shows readers of all Christian traditions how to understand and interact with four classical icons of Jesus: the transfigurationthe resurrectionChrist as a member of the eternal TrinityChrist as judge of the world and ruler of all
As readers learn to look prayerfully rather than analytically at these icons, they will find themselves drawn into the energy and action of the icons themselves. Speaking a powerful word of challenge to many of our contemporary concerns and anxieties, these classical works of religious devotion invite viewers to discover and contemplate all that can be found in the face of Jesus Christ.
The book includes a concise introduction in which Williams beautifully illuminates the history and role of icons in Christian worship. Illustrated in color throughout, "The Dwelling of the Light will be a treasured source of spiritual inspiration, ideal for personal use and for giving to others.

Advertisement